The best source of traffic to your blog will be from search engines. You can increase the traffic that comes to your blogs from search engines by implementing search engine optimization (SEO) techniques into your blog layout and content. You can start off by doing some keyword research and determining which keywords are likely to drive the most traffic to your blog. You can click here to see three keyword strategies I use.
How to use keywords in blog posts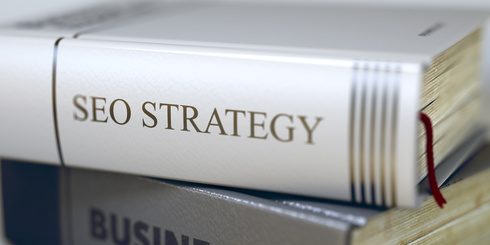 Search engines normally concentrate more on first two hundred words. It is very important to make sure that keywords are used appropriately and proportionally throughout the page. The keyword density analyzer within the SEO Toolset is an excellent SEO tool to help in visualizing the distribution of keywords throughout the page.
Search engines use hundreds of indicators to try to decode and rank the significance of your website. With this, they try to place your content in a graph of topics and entities and perform all sorts of semantic analysis to judge your standing amongst others. However, keywords are the basic part of how Google or Bing understands your website so it is important when using keywords in a blog post to try and use them multiple times throughout the post.
Also try to use your keywords at the appropriate place within the first paragraph especially and, adequately throughout your post, and then at the end of the post.
To maximize the traffic that comes to your blog via search engines, focus on optimizing each of your blog posts for minimum keyword phrases. Multiple keyword phrases weaken the content of your post for readers.  You can learn and understand more about using particular keywords to make the best use of search traffic by reading about search engine optimization.
Search engines also want to serve up relevant results with unique content to their customers. Your goal with your website is to provide the pages that they want to serve as those relevant results. This means several things in practice when you're deciding on how to use keywords on your website.
Want my #1 recommended training?

Essentially, instead of thinking in terms of discrete keywords, think in terms of phrases of keywords. A single page should be on a single topic, which can then be defined with several keywords.When you have multiple pages about particular topics, and they are all optimized for phrases of keywords, then your site as a whole is going to be relevant for not just a single keyword, but for all keywords.
Once you have understood the proper use of keywords, getting the concept right and your end plan in mind, you can also start mapping keywords to pages. This step is important because it will help you not duplicate keyword themes. It will also help you see all your site's parts, architecture, and how they work together to create your site.
Here you have seen some basic conceptual understanding for beginners and professional both as how to use keywords in a blog post.
Please leave a comment below or you can get in touch with me inside of Wealthy Affiliate via my profile there.
To you success,
Kirk