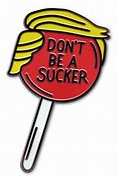 Have you seen a program/product that makes you feel like if you don't join, you would be missing a great opportunity? As an active internet marketer, I have seen these programs thousands of times before. However, experience has taught me that all that glitters are not gold.
Wouldn't you like to earn $1000 per week is a side income? I bet that would be nice. A thousand dollar can solve a lot of problems. Heck, it can even pay your house rent. So what if you can make that $1000 every week with little or no work, are you going to walk over such opportunity? I guess not. This is exactly what 16 Steps To Six Figures is saying. According to them, you will be making as much as $1000 per week when you join the program.
I bet that only a few people will be able to resist such temptation. I know why you are here, you want to find out if 16 Steps To Six Figures is a scam or legit. I don't know at this point but you will definitely find out at the end of this review. However, if you can't wait to read the entire review, you can jump to the end of this article to find out if 16 Steps To Six Figures is a scam or legit program. In this unbiased and honest review, you will learn everything you need to know about this program, you can then make a choice whether to join or not.
Program Name: The 16 Steps To Six Figures (aka The 16 Steps)
Website: the16steps.com
Owner: Jeff Lerner
Price: $49 + Upsells in the $1000's
Recommended? NO

What is the 16 Steps to Six Figures?
To be honest with you, this is a difficult question to answer. From what I can gather, this is just a long video that talks about how you can make a lot of money without doing anything. The program promises that you can be making between $1000 and $3000 every week once you join. However, it failed to say exactly what you need to do or how you are going to be making such a huge amount of money every week.
Nevertheless, the creator of this program promised that if you join, you won't be doing the following:
No building websites
No selling on the phone
No orders to fulfill
No customer service
The 16 Steps to Six Figure is created and promoted by a popular internet marketer known as Jeff Lerner. I have seen a lot of his product online. This guy is a good salesman. However, I have known him as a guy who sells low-quality, high-ticket products. Some of the other programs he sold in the past include:
Copy the Millionaire
Job Killer System
Ultimate Laptop Lifestyle
I have good reasons to believe that this program won't be different from other programs he sold in the past. If you ask my opinion, all this guy cares about is making as much money as he can.
How Does 16 Steps To Six Figure Works?
The owner of this product (Jeff Lerner) does not reveal much about how this program works. In fact, he wants you to think that you can make a lot of money by paying him meager $49. Unfortunately, this is not really how it works.
He said that if you join, you will be getting the following:
16 Steps to 6-figures Training
1-on-1 Coaching Package
Traffic/Lead Generation
Split-testing and Conversion Optimization
Products and Services to market
Sales Funnel and well-defined Sales Process
Expert Direct Response Copywriting
Email Marketing
Follow Up Messages
Broadcasts
Special Promotions
Sales Team To Close Sales
In the video on his sales page, Lerner made it look like all you have to do to make money is to join and then earn on autopilot.
Sound great, right?
Don't believe it for one second. This program is not about making money on autopilot. What actually happens is that you are lured to join with just $49. However, this $49 won't give you access to the main products. It is just a scratch on the surface. When you have made a $49 commitment, you will now be taken inside the members' area where you will be asked to pay more money to upgrade to the main products.
High Ticket Program
Don't be deceived by the $49 front-end price, this product is actually a high-ticket program. After joining the program, you will be asked to pay more money to learn how to make money online the easy way.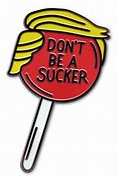 You can pay up to $1000 just to get access to the main product. The truth is that you will be paying for low-quality products. What they will teach you are how you can sell the same program you just bought to other people. You may spend more than $1000 just to upgrade and resell the products to other people. In case you cannot resell the program, this means you will not be able to recoup your investment.
Basically, you make money by recruiting others. I will like to point out that recruiting people to join the high-ticket program is one of the hardest things you will do. It requires experience as well as investment. Unless you've been at this a long time, it'll be hard for you to do massive recruiting that is needed to find the few that will have the kind of means to invest like that.
Is The 16 Steps To Six Figures A Scam?
To be honest, I'm getting really tired of all these programs that are very misleading in nature. Technically, 16 Steps To Six Figures is not a scam but very misleading and one can assume it is a scam. I believe that if a program is genuine, you don't need to hide how it works.
Some people may argue that someone can make money using the product. However, it is not always that easy. A newbie without any experience will easily assume that he can make lots of money once he pays $49 without knowing what he is getting himself into. If you have been visiting my blog, you will know I will never recommend such a program.
If you want my advice – stay away from this program.
Is There Any Better Alternative?
It is possible you can build a 6-figure income business from home without paying thousands of dollars in multi-level-marketing. If you are serious about building your own business, I will recommend that you take a good look at my top rated program Wealthy Affiliate. This is a program that will teach you exactly what it takes to build a genuine business. Note that it requires some work but trust me, it IS worth it. You will be building a home business that WILL last for years to come.
You can check it out here.
Thanks for visiting my 16 Steps To Six Figures Review. If you have any questions please them in the comments section below.
To your success,
Kirk