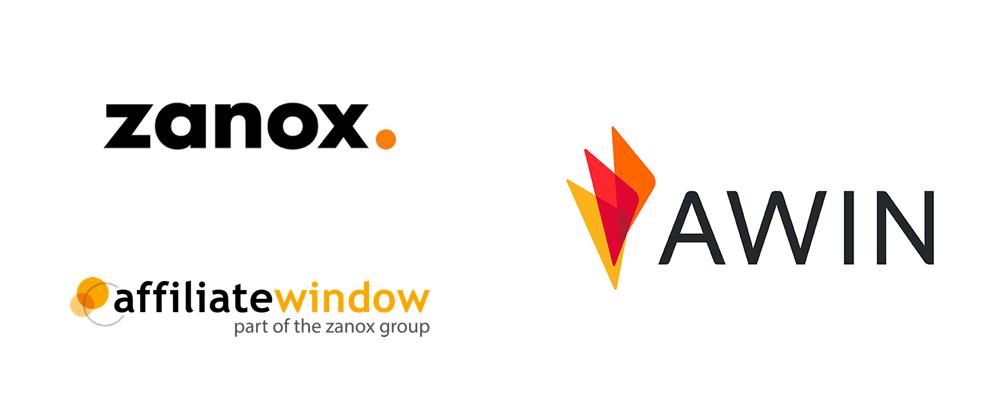 If you have an art blog that promotes art, it is possible that you may have heard of AWIN Network, formerly known as Affiliate Window Network. A lot of affiliates joined AWIN network in the past to promote products from ETSY – the art marketplace. However, it is possible to join AWIN and promote other products since they are a partner with Amazon and AliExpress.
The problem is: AWIN is just one of the many networks that offer these services.
As an affiliate publisher/marketer, you deserve an affiliate network where you get the best value for your efforts. Thus, it is always important that you read reviews and make your research before joining any affiliate network. I have been following the activities of AWIN for a long time now. Thus, I will provide you with a detailed review of everything I know about AWIN and how they work. 
What is AWIN Affiliate Network?
AWIN is a global affiliate network formerly known as Affiliate Window Network. AWIN links affiliate publishers to advertisers and merchants. According to the information on its website, the company has been around since 2000.
AWIN made their debut as Zanox and later switched to Affiliate Window before once again changing their name to AWIN global network in March 2017. In September 2017, AWIN merged with Affilinet – a longstanding European competitor and both companies became known as one affiliate network under the name AWIN.
The current CEO of the company is Mark Walters. AWIN Group also owns ShareASale, another popular affiliate network. As of today, AWIN has 15 offices worldwide and more than 1,000 employees. According to the company, they have over 200,000 contributing publishers and 29,500+ advertisers connecting customers with brands in more than 80 countries around the globe.
Most of the offers on this platform are in art, telecommunications, retail, travel, and finance verticals. The company claimed that so far, they have helped their affiliate to make over $818 million in affiliate commissions and has generated $18 billion in revenue for their advertisers. They also claimed that 260 affiliates join their platform every 24 hours. Overall, AWIN is a big network and well-known around the world.
How Does AWIN Work?
To promote offers from AWIN as an affiliate, you will first need to sign up on the platform. Signing up on AWIN is straightforward but not so easy, at least when compared with other affiliate networks I have already reviewed on my blog.
You can sign up in four steps which include:
Provide your personal information
Choose your promotional type
Provide website information and sector you want to promote
Verification
Most would-be affiliates get stuck at the verification stage. AWIN use this verification to ensure they are getting only real and serious affiliates. You are required to complete two verifications which include "adding a meta tag to your website" and then "entering your credit card information".
After you enter your credit card information, AWIN will deduct $5 automatically from your card. Of course, this money will be credited directly to your AWIN account and you can withdraw it along with your affiliate commission when you qualify for a payout. Basically, what this means is that you must have $5 to be able to complete your verification and join AWIN. Once the verification is completed, AWIN will approve your account within 48 hours and you can start promoting offers.
AWIN has some tools which I personally find very interesting. You can easily find tools such as create-a-fee, link builder, My Creative, Convert-a-link, and even AWIN browser extensions. If you are a serious affiliate, these tools will definitely help you.
What I Like About AWIN (Pros)
Straightforward application process
Affiliate tools available once you are approved
Lots of partners and offers
Simple and easy to use
The helpful affiliate dashboard area
Extensive range of merchants to choose from
What I Don't Like About AWIN (Cons)
Takes them too long to approve the payout
Poor customer support
Is AWIN A Scam or Legit Network?
AWIN has a good number of advertisers and affiliates. They are also well-known in the industry. Over the years, I have seen people complained that it took AWIN long to approve payout. I have also seen some complaints about AWIN customer care being less than experts in their field. However, I have NOT seen anyone complained about losing his money on AWIN. It is a legit program but the only way you can be successful as an affiliate marketer is when you understand exactly how to do affiliate marketing like a professional.
How To Build Affiliate Marketing Business Like A Professional
One reason why most people fail in affiliate marketing is because they don't have the right training. If you want to make money from AWIN or from affiliate marketing in general, you must learn the secret tactics I'm using and other experts are using too. I make money online through affiliate marketing but I learned everything I know on Wealthy Affiliates.
Wealthy Affiliates will teach you exactly how to build a 7-figure income from home. It is totally free to join so you have nothing to lose. If you are willing to put in some work, then I can take you on as my student. Sign up today and you will get direct coaching from me.