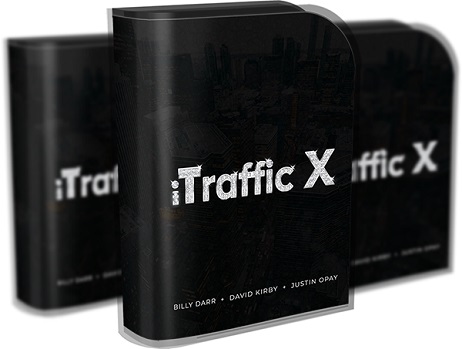 iTraffic X claims it can get traffic to your website in just 52 seconds! – Is this claim true or just another scam? You will find out very soon. If you own a website, sell online or even offer services online, one of your biggest problems would be getting traffic to your offer/website.
In fact, 99% of people who gave up on making money online is because they cannot get traffic to their website/offer.
Irrespective of the industry or niche you found yourself online, there is guaranteed to be a serious competition for traffic. Most people gave up. I almost gave up back in 2010 when I was still getting started. Traffic problem is real and most people know this including people that create scam products.
Over the years, more than 60% of products I've reviewed which turned out to be a scam are traffic products. Most people create software that basically doesn't work or software that will send "shitty" traffic to your website. It is very important that you review any traffic product before investing your hard-earned money. Today, you will learn everything you need to know about iTraffic X. Keep on reading to find out more.
Name: iTraffic X
Type: Traffic
Owner: Billy Darr, David Kirby, and Justin Opay
Price: $47.42
What is iTraffic X?
iTraffic X is a cloud-based traffic software which claims you can send traffic to any website/product/offer of your choice within 52 seconds or even less. iTraffic X claims that all the traffic this software will generate for you all real and have the potential to turn into sales.
According to the 3 guys behind this software, you don't even require any experience to use iTraffic X. This means you can start solving your traffic problems "52 seconds" after buying this software!
Is this for real? Well, you will find out shortly. Keep reading.
Who Are The Guys Behind This Product?
If you are familiar with WarriorPlus.com products, you may have come across the name "Billy Darr". He is quite popular there and some of his former products include Tube Passive Profits, Commission Snatch, and Commission Sniper.
The other two guys that co-created iTraffic X include David Kirby and Justin Opay. I've never heard of them before. However, it is a common practice in WarriorPlus for newbie product creators to do a joint-venture launch with a popular product creator. In this case, I'm suspecting that the actual owner of this product is Justin Opay but he did a joint-venture launch with Billy Darr and David Kirby so he can attract a lot of sales.
How Does iTraffic X Works?
Now we are getting to the interesting part. The authors claim that all you have to do to drive traffic to your product with their cloud-based iTraffic X software is to click a button and you will start receiving traffic in 55 seconds.
Here is what they wrote:
Step 1: Log into the software
Step 2: Tell the software where you want to send your traffic
Step 3: Software gets you traffic in just 52 seconds
The only problem is: it doesn't actually work that way!
In reality, what iTraffic X does is to connect this software to all your social media account which includes Facebook, Instagram, YouTube, Pinterest, and Twitter. You are required to create a video and upload unto the software. If you cannot create a video, you can choose one from the file available and upload to the software with a link to where you want your traffic to be sent.
What actually happens is that the software will post the video on your connected social media pages. You will then see a scroll bar filling up across the screen as if the system is doing something in the background. I investigated this with my programmer friend. Unfortunately, nothing is happening to get you traffic.
Uploading a video to YouTube or Facebook is not enough to get you traffic. The video has to be interesting and solve an actual problem. Besides, you need to have very engaged followers to start getting traffic to your product when posting a video on social media.
In essence, what this software does is to place a video on your social media accounts. You can actually do this manually without using this software.
What I Like About iTraffic X (Pros)
30-day money back guarantee
What I Don't Like About iTraffic X (Cons)
It doesn't work as advertised
Expensive waste of money
Lots of hypes
A ridiculous claim of getting traffic in 52 seconds
Is iTraffic X A Scam?
Yes! I have been in the internet marketing industry long enough to know that no one actually hands you over his traffic source. Top marketers guard their traffic sources jealously because they don't want it to saturate. When someone tells you that he will send traffic to your product in 52 seconds, he is obviously out to scam you.
How I Make A Living Online?
Do you wonder how I make a living online? I started affiliate marketing a few years ago while still working as a truck driver. It wasn't easy at first but with a consistent effort and never-say-never attitude, I was able to take my online business to the next level.
I used to work 2-3 hours per day on my website. Now, I don't even work actively but still, get paid. Making 4-figure monthly passive income from my online business has become a dream come true. Now, I don't wait for a salary again. I still drive truck only because I enjoy it but I don't depend on my salary again. I get paid while on the road or even while I'm sleeping.
Do you know what I discovered? It is not hard! You too can do what I do. You can build your own 4-figure monthly passive income. Fortunately, you have me to help you every step of the way. Click the button below to see how you can get started today!