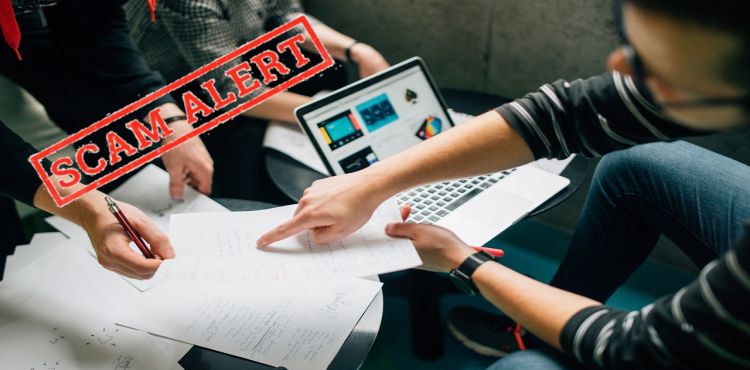 Have you been confronted with the ads of Copy Paste Money System? They promise that you can become rich with the program in just 30 minutes. By the way, you don't need any skills whatsoever! Isn't that interesting? 
This program was promoted by a marketer I know for a very long time. I have been confronted with so many of his products, each one I review looked worse than the previous ones. As it turns out, He isn't giving up any time soon that is why he kept on promoting low-quality products that are full of empty promises. 
If you have been following the promoter of this product, you know he is well-known for overhyping his products and giving people false hope. Given that I have received numerous requests to review this Chris' Chia's Copy Paste Money System, I will have to reserve my judgment until I get to the end of this review. Then, you can decide whether this product is for you or not. Like always, I will be very objective, honest, and unbiased. By the end of this review, you will learn whether Copy Paste Money System is a scam or a legit product. Please make sure you read this review until the end.
Name: Copy Paste Money System
Type: Not Revealed
Owner: Chris (fake name)
Price: $47
Rating: 1/10

What is Copy Paste Money System?
Copy Paste Money System is a new program that promised you can earn as much as $5000 within 20 to 30 minutes with no experience. Yep, you heard that right! You can land that so much amount money in your account on your first day with the program without doing anything.
Obviously, it sounds very suspicious! Anyone with a brain will know that money is not made that easy. Yet, somehow, the creator of this product wants you to believe that this is possible. No wonder it is mostly targeted at newbie online marketers who are perhaps, very desperate to make big money online with little or no work.
How Does Copy Paste Money System Works?
The program promotes various get-rich-quick programs without ever being specific on how you suppose to make this $5,000 within 30 minutes. Instead, you are pressured to sign up immediately after you land on the website. To ensure they keep you interested, you are shown flashy cars and wads of cash they purportedly made via this system.
The narrator who describes himself as Chris (Obviously a fake name) goes ahead to tell you the same over-rehearsed grass to grace story of a struggling man who accidentally stumbled on this system and went on to become a millionaire overnight. The narrator will tell you straight away that you can make as much as $5,000 with this product with just 20 to 30 minutes of work. Interestingly, you do not need any experience to make such an amount of money. What caught my attention is that he wasn't exactly forthcoming with what you have to do to make this money.
The price for the product is put at $47. However, if you change your mind and decided to leave the webpage, you will be offered a $10 discount and asked to pay just $37. This goes to show how desperate they are. When you scroll down to the terms and conditions, you are asked to call this "888-793-3429" phone number for support. I have seen this exact phone number used in many scam products I have reviewed in the past. 
Without a doubt, nothing about this product showed me that it is legit. In the next section, you will see the red flags that showed that Copy Paste Money System is a scam.
Red Flags/Ugly Truth About Copy Paste Money System
To be honest, it isn't so hard to find what is wrong with this system. I mean, even if you are not an experienced online marketer, you will be suspicious of the number of promises made by the creator of this course. Some of the more prominent red flags include:
False Scarcity
Once you land on the sales page, you are told that the program has about 5 spots left. They obviously want to force you to pay for the product before you have an opportunity to change your mind. Interestingly, when you check back a month later, you would see that the spots are still open.
Hidden Owner
This product is being promoted by tons of popular affiliate marketers. Nevertheless, the owner of the product is unknown. He gave his name as Chris. There is no other information. Somehow, this faceless Chris wants you to trust him with your hard-earned money. The truth is that if the product works as he claimed, he will be more than happy to show his real face. The only reason why people make use of the fake name and hide their face is because they don't want you to sue them or associate them with their scam product. 
Empty Promises
You will make $5,000 in less than 30 minutes? Come 'on, don't tell me you believe that. Despite how obvious this lie is, there are tons of newbie online marketers who may be desperate enough to believe this lie. It is impossible to make such an amount of money online in 30 minutes with no experience unless you are doing something illegal. Chris, the owner of this product is simply selling a dream to people. Perhaps, this is why the sales page is littered with pictures of yachts, flashy cars, and wads of cash. It is an aggressive marketing tactic to make you think you will become instantly rich. Please do not fall for this.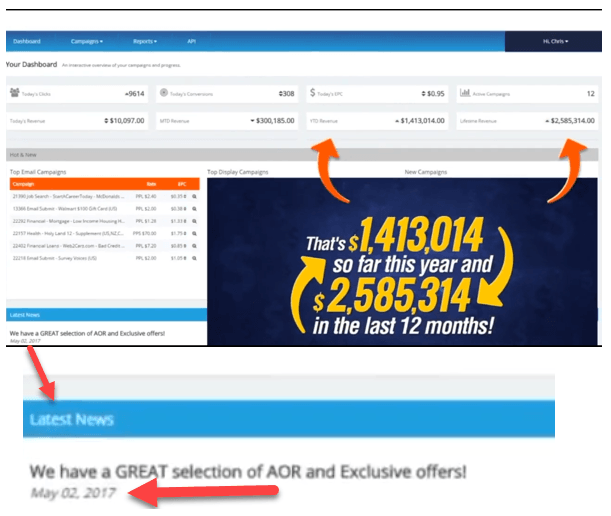 Fake Testimonials
Like I suspected, all the testimonials from the so-called previous customers on this page are lies. One of the buyers claimed he made $94,066.16 within 6 months using this program. Another guy claimed he made $2,278.00 in just one week… all lies! A little research showed that all these guys are paid actors on Fiverr. You can get them for as little as $15 to claim they used your product and it worked for them. Their job is just to recite a script given to them. They have never used this program nor do they know what it is all about. Once again, it is an aggressive marketing tactic used by a desperate marketer to scam people for their money.
Is Copy Paste Money System a Scam?
Yes, Copy Paste Money System is a scam. It is created by a faceless desperate marketer with the only goal of taking people's money by selling a dream and empty promises to them. Everything about Copy Paste Money System suggests it is a scam. Even the payment system is suspicious. They avoid using PayPal which is trusted. In some cases, the anti-virus software – Norton flagged this website as being suspicious. I will highly recommend you stay away from this system. If you really want to earn money online and you are ready to put in some work, I will recommend you check out my number 1 recommended system below. I have been using it for over 9 years to build a passive income while keeping my full-time job.