With more and more people searching for ways to make money online it is no wonder that so many new opportunities are popping up at a rate I have never seen before.
Many of these programs are legit while others are way over hyped up or flat out complete scams. Today I am going to go over some of the things you should know about Funnel X Project in this unbiased review.
Funnel X Project Review
Name: Funnel X Project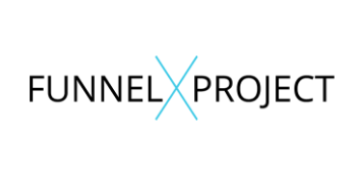 Owner: David Dekal
Website: funnelxproject.com
Price: Free
Recommended: No
Overall Rating: 5 out of 10
My Top Rated Program To Make Money Online: WealthyAffiliate/FreeStarter Membership

What is Funnel X Project?
Funnel X Project is an affiliate marketing-like system which allows users to make money by signing up 5 distinct programs, services, and tools. It can as well be described as a sales funnel for an array of bizopps, services, and products.
The biz ops supported by Funnel X Project are Motor Club of America and MoneyLine while the products consist of Aweber, Udimi, and ClickMagick. David Dekal, the founder of Funnel X Project claims you can earn $300 daily on this system.
How does it work?
Once you sign up with Funnel X Project, you will be required to sign up with the companies mentioned. You will then proceed to pick an affiliate link from each of the companies and plug them into Funnel X Project's back office.
This means you won't promote them on your blog or website but through Funnel X Project site. Clearly, you will be promoting the very funnel program you went through.
This way, David will promote the products and pay you a commission on the sales. People who buy the products will also follow the same steps and become members.
Is Funnel X Project a scam?
Funnel X Project doesn't qualify to be a scam.
What David Dekal is doing is to give members unrestricted and free access to a functional sales funnel. You can make a significant amount of money if you buy everything needed, follow all the required steps and have a sizable budget for the traffic.
However, there are things worth mentioning about this system that gives me pause and is why I am not able to recommend this program.
The scam signs
Although the system isn't a scam, here are the signs that make it quite undesirable.
Paid Traffic
Funnel X Project, as the name describes, is a sales funnel that puts too much emphasis on paid traffic. Paid traffic is one hell of a venture especially if you do not have any experience with it. You can spend a lot of money before you start getting any conversions so that is one thing to keep in mind if you are new to marketing with paid traffic.
It is just too good to be true
David Dekal says you can earn $300 every day.
This is not entirely impossible but like I mentioned above, If you are not an experienced marketer this is going to take quite a bit of time before you see any results like this.
You Don't Have Total Control of Your Online Business
The fact that you won't promote the products directly from your website or blog makes this a strange form of affiliate marketing. This way, you have really limited control over what is going on the platform.
Some of the Funnel X Project's associates such as MoneyLine are really spammy. You don't want to be there.
Final Thoughts
Funnel X Project is a simple recruiting scheme that is made to appear like an affiliate program. However, this doesn't mean there is nothing good going on in this system.
Funnel X Project is better than a lot of other programs I have reviewed and if you know how to generate traffic without breaking the bank you will be able to make a decent income with this system.
Even if you do not have any experience but have enough cash to burn to buy into the programs and pay the monthly recurring memberships while you learn how to market you could be successful with this too.
However…
I would suggest if you are new and just getting started looking for a legit way to make money online that you take a look at my top recommended program before spending any of your money on the Funnel X Project system.
The program I am talking about is Wealthy Affiliate. WA has been around helping people from all over the world create a long-term online business since 2005. The best thing about WA is that you can join for FREE so you have nothing to lose.
If you are interested you can check it out here.
Thanks for visiting my Funnel X Project review. If you have any questions are would like to leave a comment just drop them in the comment section below.
To your success,
Kirk