Are you wondering if Juice Plus+ is a scam or legit?
With a company as popular as Juice Plus+, you are likely to stumble on a webpage talking about it at least twice per day when you are searching for a way to make money online.
 Since Juice Plus+ is one of these companies that operate MLM business structure in the health and wellness industry, it is worthy to investigate or research them before investing your hard-earned money. After all, companies in the health and wellness industry aren't known with the best of reputations.
If you have any question about Juice Plus+, then you are in the right place. Today, you will learn everything you need to know about Juice Plus+ and how they work. In the end, I will let you know if Juice Plus+ is another scam or legit opportunity to earn money online. This article will be very interesting, I urge you to read until the end.
Name: Juice Plus+
Website: http://juiceplus.com
Type: MLM
Founder: Jay Martin
Price: $50 (then $70 monthly subscription)
Recommended?: Only if youare good at sales or recruiting

What is Juice Plus+?
Juice Plus+ is a dietary supplement produced and marketed by Natural Alternatives International of San Marcos, California, for National Safety Associates. Note they are not an MLM company but a supplement company with MLM structure.
According to the information on their website, Juice Plus+ is made for people who lead a busy lifestyle and do not get enough minerals, vitamins, and nutrients from their diet. Juice Plus+ has over 10-years history. It was founded in 1993 and has grown to become one of the oldest and most popular companies in the health and wellness industry. However, not without tons of controversies.
Impressively, Juice Plus+ has its own Wikipedia page. This was surprising given the fact that a lot of companies in this industry cannot even hold onto their own website for more than 2 years.
How Does Juice Plus+ Work?
My guess is that you are not reading this review because you want to buy a bunch of vitamin supplements. You are here to know if you can really make money with Juice Plus+. Just like other companies, Juice Plus+ majorly sells its dietary supplements through independent distributors.
When you make a sale, you earn a commission. You also have an opportunity to increase your earnings based on the number of people you are able to recruit into the program every month.
As you can see, Juice Plus+ may be an old company, but the model it uses, which is Multi-Level-Marketing is a model very common in the industry. Their compensation plan isn't so clear. I guess that if you want to find out the whole compensation plan, you will have to join the program.
But remember, you will have to pay at least $50 before you become a member and you will need to find a member who is already in the program to enroll you. After you become a member, you will have to pay a $70 subscription fee every month to remain a member, else you will be booted out of the program.
Earning Potentials
Like I mentioned above, you mostly earn money from Juice Plus+ by reselling their supplements and recruiting people into the program. So, it all boils down to being a good salesperson.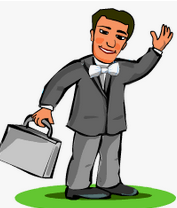 As a Juice Plus+ distributor, you will receive sales commissions ranging from 6% (for enrolling 5 customers in a month) to 14% (for enrolling 20 customers in a month).
As you make sales and recruit new members, you have an opportunity to move through the rank and increase your earning potentials. Currently, Juice Plus+ has about 7 ranks. Each new rank increases the percentage of the commission you will make from each sale and each recruit. However, my research showed that even if you reach the highest rank, the commission is still not that big.
The Rank Include:
Distributor
Direct Distributor
Virtual Franchise
Sales Coordinator
Senior Sales Coordinator
Qualifying National Marketing Director
National Marketing Director
You go from 6% commission as a "Direct Distributor" to up to 22% commission as a "National Marketing Director". Of course, moving up the rank will require lots of sales and recruits. This, in my experience, can only be possible if you have experience in marketing and know how to recruit and sell to people. If you are counting on your friends and families, you may be in for a big shock.
Is Juice Plus+ a Scam?
No! Juice Plus+ is not a scam! Like I mentioned above, they are one of the oldest companies in the health and wellness industry but not without some controversies. Juice Plus+ Wikipedia page claimed that it distributors are misrepresenting the product as they are using all sorts of aggressive measures to promote and sell the product.
A lot of people claimed that their product is also very expensive which makes it hard for the distributors to make a sale. Nobody loves paying double on a dietary supplement when you can get a cheaper alternative from the friendly neighborhood pharmacy. Whether the supplement works or not is purely subjective.

One thing I know for sure is that Juice Plus+ has lasted this long in the industry for a reason. This is a big kudos to them. Their representatives claimed that Juice Plus+ achieved monthly sales of $6 million in 1993. However, I was not able to verify if this figure is true or not.
Juice Plus+ also has a sneaky monthly subscription which is a big turnoff for me. The company may be legit, but I won't recommend anyone that tie himself down to a monthly subscription when you are not sure of making sales. Instead of hoping to recruit people into the program or start hawking supplements, while not join affiliate marketing and build your own business?
Is There An Alternative?
Affiliate marketing still remains my recommended way to earn money online. With affiliate marketing, you don't need to recruit or hawk supplements. You are able to make money from other people's product. Anyone who is willing to put in at least 2 hours of work per day for the first 3-5 months can do it.
The program I recommend is Wealthy Affiliate, If you put in the work and give it time to work you can build a successful online affiliate business in just a few months. Click the link below to check out Wealthy Affiliate.
Check it out Here.
To your success,
Kirk