Americans have produced some really great products in the past. In fact, there was a time that what a brand needs to appeal to consumers is just to attach "America" to its brand's name, such as American Airlines, American Express, and so on. You get the idea. However, things have changed especially when it comes to making transactions online. You should be really careful where you are investing your money.
Someone wrote to me that I should review this old business opportunity known as "Market America".
Surprisingly, the first thing I saw when I researched the company is a lawsuit slammed against them. Now, the question is: Can a company facing a lawsuit for deceiving people be legit? Don't answer that question yet! You don't need to make a decision right away until you finish reading this review. For now, I will ask that you keep on open mind.
Like you know, I will remain objective and completely unbiased in my review. So what you will read today is truth and my honest opinion on "Market America". Keep on reading to find out more.
Name: Market America
Type: MLM
Owner: J.R Ridinger
Price: $130 (Then $20 Monthly)
Recommended?: Only if you can sell & recruit

What is Market America?
Market America is an e-commerce/MLM company created in 1992 by JR Ridinger, a former star Amway distributor. Mr. Ridinger decided to start his own MLM after working for years as a distributor for Amway. As of today, Market America is very popular, they have positive ratings with BBB (Better Business Bureau), celebrity endorsements, and have been featured in top magazines like Vogue, Allure, People Magazines, and US Weekly.
Despite what seems like a dream endorsement for Market America, they are still facing lawsuits and of course, tons of complaints from dissatisfied distributors and customers. Before you join this program, it is extremely important that you pay attention to how it works.
How Does Market America Work?
Hopefully, you have come across an MLM company in the past. Market America is an MLM company. According to the claim by the company, they provide all sorts of products ranging from cosmetics, auto care, pet care, weight management, foods, home, and garden, to books and even more.
The company claimed they have over 35 million products and more than 600 employees. They also have branches in Canada, Hong Kong, Taiwan, Austria, etc. Another claim by the company is that they have made more than 3 billion dollars in sales worldwide.
The company started with dietary supplements as their primary product just like every other MLM program on the internet. However, they have expanded their service to include the products I mentioned above.
Some of their brand products include: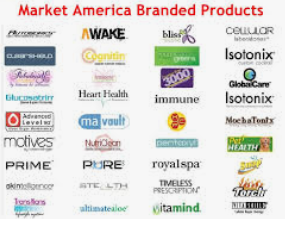 Isotonix
Fixx
Cellular
Nutriclean
Pet Health
Ultimate Aloe
Heart Health
TLS Weight Loss Solutions
Motives
Isotonix Custom Cocktail
Matriskin
Royalspa
Pentaxl
…. And so on.
So How Can You Make Money With Market America?
This is where it gets interesting! Market America claims anyone can make a salary-replacing income just by joining their platform. To do this, you will have to become Market America's distributor by buying a starter pack which will cost you $399 (or more). You should also be aware of the monthly subscription fee that you pay to retain your membership.
Now that you are a member, you can make money in 2 ways. The first way is what they called "the Management Performance Compensation Plan (MCPC)". This simply means that you will make a commission from reselling their products. Another method is "Business Development Centers (BDC)". This second method involves sponsoring 2 new distributors.
Despite the fancy name, the model is still the same as other MLMs on the internet. You make money on this platform by buying and reselling their products as well as by sponsoring new members into the program. As you can see, you have to be really good at marketing and in recruiting to be able to pull this off. Technically, what Market America is doing is that they employed classical Multi-Level Marketing. They would recruit salespeople, who would recruit salespeople who would recruit salespeople, and so forth. You are offered a percentage (Commission) of the sales you made and the one made by your referrals.
Red Flags
Too Much Focus On Recruiting
Market America claims they are like Amazon but they are nothing like Amazon. Their entire business model is built on injecting fresh people into the system. Once new recruits stop entering the system, the whole thing will crash.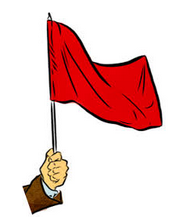 Lawsuits
Currently, Market America is being sued for operating an illegal pyramid scheme. I don't know if they can be able to pull this off. Most companies have in the past tried and failed. But it doesn't matter whether they pull it off or not, it is definitely bad for business. Read about the lawsuit here.
Market America makes it sound like an average distributor would be rolling in money once you join them. In fact, this is the impression you will get if you are new into online money making industry. Unfortunately, a lot of people have fallen for this. Today, you can see most of them complaining that they weren't even able to recover their initial investment.
Is Market America Legit?
Sure, it is legit in paper and in law! The company also pay the distributors whatever they are able to make according to the compensation plan on their website. You may have come across other reviews telling you how they are making 7-figure income as Market America distributor, please note that these people are just distributors that want to refer you to the program so they can make money. Market America is legit but it is based on MLM – a business model that I have always frowned upon and consistently condemned because it hardly works, especially when you are new and inexperienced in online marketing.
Is There Any Alternative?
MLM can be very frustrating. Trust me, I'm speaking from experience. Besides, it doesn't make any sense to spend time, energy, and money building another man's business while you can build your own business with much less investment and time commitment. Affiliate marketing is better and guarantees you your own business. With affiliate marketing, you don't need to recruit and you can earn even while you are sleeping. Anyone can learn affiliate marketing with a highly recommended program such as Wealthy Affiliate. Trust me, with this program, you can never go wrong with affiliate marketing.
Click on the link below to check out how Wealthy Affiliate Works!
To your success,
Kirk