Do you know you can make fifty bucks once you finish reading this review? Nah, I'm just kidding. Money doesn't grow on trees. Certainly, no one will give you money for doing nothing, least of all me. Whether online or offline, you will need to work if you want to earn.
That is just the way the world works. Thus, when you stumble into an online program that promises you can make a "guaranteed" money with little or no work, common sense requires that you question such a claim.
Point and Click Profit won't be the first online program that claims you can make money with little or no work. However, they were bold enough to claim that this money is guaranteed once you join their system.
Now, the thing is that nothing is guaranteed online. Even in the brick-and-mortar world, you can do everything right but still fails to achieve your target, that just life and it sucks.
So when you see a program that says you can make a guaranteed money, you need to ask questions before you jump into such program. Point and Click Profit made some pretty big claims.
In this honest and unbiased review, you will learn if Point and Click Profit is a scam or legit program. Keep on reading to find out everything you need to know about Point and Click Profit.
Product: Point And Click Profit
Website: pointandclickprofit.com


Owner: Jon Meyers
Price: $97 + Up-sells
Recommended: No
Overall Rating: 0 out of 10
My Top Rated Program To Make Money Online: WealthyAffiliate/Free StarterMembership

What is Point and Click Profit?
Point and Click is a program that is presented by a woman known as Amy Jensen (also known as Alissa Jensen). She claims that anyone can make guaranteed money by processing eBay listings. According to this woman, this new method is very new and will help you earn a lot of money online with little or no work.
Amy claims that no experience is required before you can start making tons of money with Point and Click Profit. According to her, all you need is to have a computer and few spare hours, then buy her course for $97 and you could start making as much as $195 per hour.
I know what you are thinking: this is an easy money? Remember what I said at the start of this article. There is nothing like free money anywhere. The easier a system sounds, the more chances it is a scam.
If you have been following my blog and a lot of reviews I have done in the past, you will discover that Point and Click has a lot of similarities with programs I have reviewed in the past which turned out to be a scam.
At this point, I have every reason to believe that Point and Click Profit is also a scam. However, I'm going to give it a benefit of doubt, keep on reading to find out if Point and Click Profit is actually a scam or a legit online program.
How Does Point and Click Profit Work?
I'm pretty sure you know what eBay is! Point and Click Profit leveraged the popularity of eBay to make it seem like you are getting a legit program. In fact, they make it seem like you will become eBay listing agent when you sign up for their program.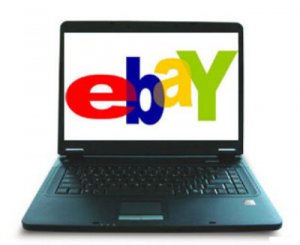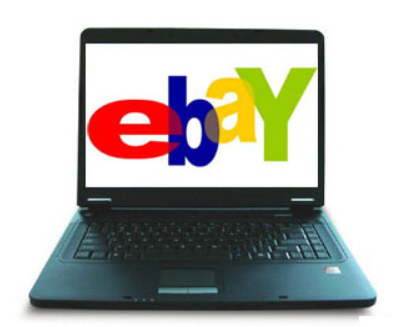 According to them, you will get paid $5 for each order you process, this means you could be making as much as $600 per day when you process 120 orders per day or up to $12,000 in a month.
This seems like such an easy money. In fact, they even added an earning calculator just to show you how much you could be earning in a month. To be honest with you, everything looks really legit… I mean, everyone knows eBay.
So you would think that you would be listing products on eBay when you read their sales page. Unfortunately, that is not what Point and Click Profit is all about.

Point and Click Profit Has Nothing To Do With eBay
The sales page is very misleading. Point and Click Profit is actually about another MLM program known as Easy1 Up. The program has nothing to do with eBay. However, they made it seem like you are getting a program about eBay just to get you to pay them.
When you make payment, you will be taken to Easy1 Up System which is a pure scam. In reality, Point and Click Profit is total BS and it was put together to look legit so that you will sign up without knowing exactly what you are getting or think that you will be a product listing agent on eBay. If you are observant, you will see a lot of red flags that suggested that this program is a fake.
Red Flags
Made Up Name of the Author
I hope you are not thinking that Amy Jensen is a real person? I have come to realize that Amy Jensen (or the woman who claims to be Amy Jensen) is working with a group of people who specializes in creating fake or scam online courses. She also goes by the name Alissa Jensen. Point and Click Profit isn't her first online course. She is also behind another scam known as "online Suppliers Club" which is a clone of Point and Click Profit and yet another scam known as "Limitless Commissions". The name "Amy Jensen" was made up and the image they used was just a random stock photo.
Testimonials Are Fake As Well
I know you guessed it. Yes, the testimonials on the Point and Click Profit are as fake as whatever you can think. They just made up some testimonials and lifted up images of random people from the internet which they used as people that gave the testimonial. You can easily find the picture of these people on shutterstock.com. Please don't fall for it.
Fake News
You will see a news banner on their website which they claimed it is one of the proofs that their strategy works. Pay attention to the news and you will realize it never made mention of Point and Click Profit. They picked a random news segment about people making money from home and claim the news was talking about Point and Click Profit.
Lack of Transparency
Why would a program talk about listing products on eBay and then take you to join an MLM program when you are about to make payment? Does that sound right to you? This alone is enough to tell you that this program was built on a pack of lies. The Easy1 Up which is a program they will redirect you to is also a pure scam.
Is Point and Click Profit a Scam?
You know the saying "my mother warned me about falling for bad boys?" Well, consider Point and Click Profit one of the bad boys. Everything about the program screams lies.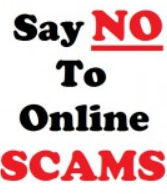 You don't even need to have the experience to know that this program is a scam. They are deceitful and everything on their page is fake. Do you know the worst part? The fact that you are buying something unrelated to what is mentioned on the sales page is enough to get you running away from this program.
Is There Any Alternative?
There are tons of legit ways you can actually make money online. However, you will never see them if you keep on looking for easy ways to make money online. If you really want to make money online, the first thing you need to understand is that there is no free money online.
If you can put a few hours of work, then I will recommend you take a good look at Wealthy Affiliate. This program is by far, one of the best ways you can make money online. Moreover, you can join for free, so you can get started with nothing to lose.
Thanks for visiting my Point and Click Profit review. If you have any questions please leave them in the comments section below.
To your success,
Kirk