In 2010, the concept of earning money on autopilot from the internet was pretty popular then. The autopilot system supposed to make money for you even when you are sleeping. At the time, most internet salesmen started using the term "autopilot" on every single product they created.
Most people buy into this dream because they believed they can make money with just one-time work and get paid every day without pretty much doing anything else. Well, it takes some losses and some eventually went broke before they realized that there is nothing like free money on the internet.
Of course, people still use this concept today (you can actually earn money on autopilot for real). Some products claim that you can make money every day without actually working. Mingle Cash is one of such products. According to this program, even kids are making $57 per day on autopilot on their platform.
Now, the people behind this system are promising that you can be making as much as $57 per day once you join their system. When you do the calculation, $57 per day will give you an easy $1710 every month without lifting a finger. Indeed, this is the dream of every American.
But if there is anything experience have thought me, it is that things aren't that easy. So, I won't take Mingle Cash on their words. Instead, I will dig deeper into their system in this article. This review will tell you everything you need to know about Mingle Cash.
At the end of this review, you will learn if this system is a scam or legit. You will also be able to decide if it is right for you or not.
Product: Mingle Cash
Website: minglecash.com
Price: Free
Recommended: No
Overall Rating: 2 out of 10
My Top Rated Program To Make Money Online: WealthyAffiliate/FreeStarterMembership

What is Mingle Cash?
Mingle Cash is a program that claims users on their platform can earn money just by browsing the internet the way they always do. Apart from browsing the internet, Mingle Cash also claimed that you can earn money from their platform simply by playing games and referring people to their platform.
To tell you how easy it is to make money on their platform, Mingle Cash claims that even a 17-year old kid is making $57 a day on their platform. Indeed, it looks like Mingle Cash want to convince everyone who cares to listen that they can actually make easy money on their platform. I have reviewed hundreds of products in the past, I know for sure that when programs are trying so hard to convince you to join their platform, most of them usually turn out to be fake. However, I won't conclude that Mingle Cash is a scam until I have completely reviewed it. Keep on reading to find out if Mingle Cash is as good as they claim or they are simply making it sound better than it is.
How Does Mingle Cash Works?
The first time I saw Mingle Cash, I was under the impression that they are "Get Paid To" website where you complete different tasks to earn money. In fact, this is what they will make you believe. They mentioned on their sales page that you are going to make money simply by browsing, playing games, and completing other tasks they assign to you on your dashboard. At least, that is the impression I got from them at first.
Unfortunately, that is not exactly how Mingle Cash works. So, are you wondering how it works?
Actually, to make money on Mingle Cash, you are required to view their ads and refer people to their platform. When you join the platform, you will be required to download the Mingle Cash browser extension. They promised that they won't show you intrusive ads but all they do is bombard you with a lot of pop-under ads. When you are browsing, ads will be popping up all over your screen, thanks to Mingle Cash extension.
Every 3 minutes, these ads will be refreshed and you will be presented with another set of ads. However, the ads will not refresh if you are static for a long time, like when you are playing games or watching movies. With all the ads being presented by Mingle Cash, one would assume that you are going to make money from viewing these ads. Unfortunately, this is still not the way Mingle Cash works. All those intrusive ads that you are viewing are for nothing, you will NOT make any money from viewing Mingle Cash ads.
You actually make money on Mingle Cash based on the number of people you referred to the platform. Note that if the people that you referred to the platform are not active, you won't make any money at all. You need to refer people, view Mingle Cash ads, and make sure that your downlines are viewing ads and also referring people to the platform before you can make money.
Mingle Cash pays you between 1.25% and 5% of the money generated in your downline. Of course, this earning will depend on how many ads your downlines viewed in a day. Basically, your earning depends on your downline. You can be working as hard as you can, but if your downlines are not working, don't expect that you will make any money from Mingle Cash. To qualify to get 1.25% of the share of ad viewing by your downline, you need to view 10 ads per day while you will also need to view at least 40 ads per day to be eligible to get the entire 5% money generated by your downline.

Is Mingle Cash Legit?
There is nothing wrong with sharing ad revenue. A lot of platforms make money by sharing ad revenue with their users. When you join Mingle Cash, you will be forced to view ads. Unfortunately, you won't get paid because of the ads you are viewing. You will be required to refer other people to the platform before you can start making money.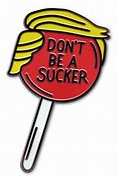 The truth is that Mingle Cash shrouded their operation in secrecy and lies. They make you believe that you are joining the "Get Paid To" website. But what you actually get in return is a system that forces you to refer people before you can be able to make money. Remember that your members must be active on the platform, else, you won't earn any money.
Fake Video Testimonials
I took a look at their testimonials. Surprisingly, the testimonials were all fake. All the videos on the website which they claimed came from actual users were actually bought on Fiverr. You can actually see these people on Fiverr selling their service. Without a doubt, the guys behind Mingle Cash bought these video testimonials on Fiverr and claimed they are actually real users on the platform. These people are not real, they are just salespeople.
So Is Mingle Cash a Scam?
Honestly, Mingle Cash has all signs of scam – big promises, lies, fake testimonials, secrecy, and money. However, I won't categorically call Mingle Cash a scam since there is a chance you can make money from the program. However, I WON'T recommend Mingle Cash to anyone, if you decide to join the platform, you will be doing it at your own risk.
Moreover, I don't see how you can make a significant amount of money on this platform. I will advise that you don't waste your time on this platform.
Is There Any Alternative
Like I mentioned above, you cannot depend on a pack of lies by Mingle Cash to make money online. If you really want to earn money online, you should be ready to put in some work. If you are ready to put in a few hours per day, there is this program a lot of successful people used in the past and the program still works today.
You will get the tools, training, and support you need to build a profitable business online and earn money genuinely the right way. Oh, and you can join for FREE.
If you want to know more about this system and how it works, click on the link below.
Review of My Top Rated Program To Make Money Online.
Thanks for visiting my Mingle Cash Review. If you have any questions please leave them in the comments section below.
To your success,
Kirk