You've seen women look gloriously beautiful wearing lipsticks, along with other skin care products, do you think you can make money reselling the lipsticks to women? Well, this is exactly what SeneGence International is telling the members. According to the founder, there are millions of dollars to be made in this industry. I completely agree with this.
As a matter of fact, the skincare and the beauty industry is a multi-billion dollar industry. You can make a lot of money if you are able to tap into this industry even as an affiliate. In fact, I have seen some top affiliate marketers make 7-figures in a couple of weeks promoting skin care products only.
However, making money with any product requires transparency as well as products that work. SeneGence is one among thousands of MLM business opportunities that offer beauty and cosmetic products. Each of these MLM's is trying to outdo the other. I'm not sure if SeneGence is the real deal or another scam we need to scrub off the internet.
Thus, I decided to conduct deep research. Today, you will be able to find out if SeneGence is a legit MLM or a scam you must avoid at all cost. Keep on reading to find out more about SeneGence.
Name: SeneGence International
Type:Skincare MLM
Founder: Joni Rogers-Kante
Price: $55
Recommended?: No

What is SeneGence?
SeneGence, otherwise known as SeneGence International is skincare MLM Company that is based in Irvine, California. The company sells cosmetic and skincare products that include skincare, lips, SeneDerm solutions, anti-aging, eyes, face, hair, body, and perfumes. However, SeneGence is mostly known for their flagship product – LipSense.
Thus, most people refer to them as a lipstick company. LipSense offers an entire line of lip care products that include lip balm, gloss, lip conditioning polish, lip volumizer, and oops remover.
SenGence was founded in 1999 by Rogers-Kante who is still the current CEO of the company. The company operates in California and have been around for 20 years now. According to their website, their main goal is to give women an opportunity to work from home by selling the products they love.
SenGence product line can be categorized under:
Skincare
Eyes
Lips
Body
Anti-Aging
Face
You may also like to know that SenGence is behind tons of other product lines such as Arbonne, Jeunesse, and Younique.
How Can One Make Money Online With SenGence?
Certainly, you are here to find out if you can make some money online with SenGence and not to buy lipstick. SenGence claims anyone can make a lot of money from home reselling their products.
Like almost every other MLM that exist online today, SenGence provides two options for making money with their program:
Resell their products
Get people to join under you
You need to sign up as SenGence distributor before you can start making money. This cost $55 in addition to the purchase of their Distributor Business Kit which costs about $75 for the LIPS kit and about $297 for the Glamour Demo Kit. Overall, you will need to invest as much as $475 if you really want to have a chance of making money with the program.
After you've signed up and paid your fees, you will have an option to get Distributor Training Package and provide the same to other people which cost about $500. When you add both investments together, it means you are risking a little below $1,000 in an MLM. Everyone knows MLM is very risky and there is never a guarantee you will get your investment back.
SenGence Compensation Plan
In order to qualify for the compensation plan, you need to purchase 300PV worth of products. Otherwise, you risk losing your commissions for the month even when you have active referrals.
The first type of commission you earn is Retail Commission. This entails you earn a certain percentage of every sale you make. Unfortunately, SenGence did not reveal how much percent you will get for making a sale on their website. The second type of commission is Residual Commission. You simply earn from the efforts of people you recruited into the program. You can earn commissions from your first level tier down to infinite numbers of levels.
Is SenGence a Scam?
Currently, SenGence has stock issues. This means the members are missing out of potential sales when they need it the most. SenGence claimed that their products are very effective. So I did some research and it turned out that there are tons of bad reviews and rating about their products.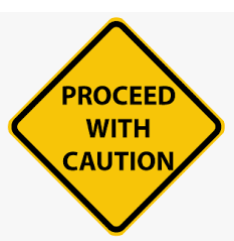 In fact, in one of the reviews, the user asked other people to avoid buying SenGence product. This is probably very bad publicity and will affect member sales.
On the other hand, I did not see any complaint about not paying their members. The company seems to have been around for about 20 years now and they have a well-known CEO which is a huge plus for them.
With that said, MLM still makes me jittery and therefore I will not recommend SenGence to anyone. There are tons of other ways to make good money online without risking $1000.
The worst thing about this investment is that there is no guarantee you will get the investment back. Instead of taking such a huge risk, take out time to build your own affiliate marketing business.
An Alternative?
Anyone can build his own affiliate marketing business. All you need are the right tools and the right training platform. You will find exactly that with my top rated program Wealthy Affiliate.
This program will teach you everything you need to start making a lot of money from affiliate marketing. Click on the link below to check out how Wealthy Affiliate works!
Thanks for visiting my review of SeneGence. If you have any questions please leave them in the comments section below.
To your success,
Kirk