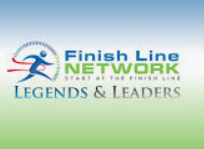 Back when I was getting started in the internet marketing game, I lost thousands of dollars to over hyped products online. I was gullible then. Thus, I jumped into any and everything that looks like a real deal. I kept on losing money until I learned the benefit of doing my research and reading genuine reviews (just like the one you are about to read now) before joining any program.
Most recently, my timeline on Facebook and other social media account was flooded with posts and reposts of this new MLM known as "Finish Line Network". They said it is new, so everyone wants to get in as soon as possible.
Some of my friends who referred to themselves as gurus in internet marketing were even promoting it at some point. Since there has been a lot of buzz around Finish Line Network, I decided to take a deep look at it and see what the fuss was all about.
I decided to do this review because I have seen a lot of people lose their money because of over hyped programs online. By the way, you can always visit my blog for an honest and unbiased review of various online products. If you are not sure of any program, you can always write to me and I will help you review the product.
Alright, let's get back to dissecting Finish Line Network. In a couple of paragraphs below, you will learn whether Finish Line Network is legit or another scam that will finish your money. Keep on reading.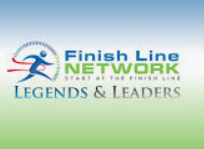 Name: Finish Line Network
Type: MLM
Founders: Greg Chambers, Doug Wellens, and Chad Shalvey
Price: From $47 per month to $4997
Website: https://finishlinenetwork.com
Recommended?: No

What is Finish Line Network?
Simply put, Finish Line Network is an MLM company. According to the information on their website, they are online education platform with a focus on email marketing, social media audience building, as well as advanced monetization strategies. The company claims that when you join them, you will gain the knowledge, tools, and even the connections you needed to start your online business.
All you need to access these tools, strategies, and connections is just pay for one of their products which cost $47 or gain accelerated success by paying for all of them at once at the price of $4997. Sound ridiculous, right?
I don't know how it works in their world, but if someone has $4997 to spend, he certainly won't be looking at products like Finish Line Network to make more money online. He will be searching for a one-on-one direct physical mentor. Asking someone to pay $4997 to get the tools he needed to succeed online sounds absurd to me, I don't care the type of tool you are selling, it sounds ridiculous.
How Does Finish Line Network Work?
Here is where it gets more interesting. Finish Line Network claims it is helping people achieve success online by giving them the tools and strategies they needed to succeed. If this is true, they wouldn't need to focus on sucking more people in with their MLM program. But that's not the case, Finish Line Network is mostly focused on getting more people into the program by forcing members to promote the program.
To join Finish Line Network, you will need to choose a package that is right for you. Some of these packages include:
Silver Package – $47 per month
Gold Package – $130 per month or 3-year subscription @ $2997
Live Events – $997
Email Profits On Demand – $1997
You can also get all these products at $4997
Finish Line Network was launched on JVZOO. I have been reviewing products sold on JVZOO. One thing I have noticed is that they always have a very cheap front-end price, and then a lot of ridiculous upsells.
If you pay $47 to join Finish Line Network, they will probably force you to upgrade in order to have a chance of making real money on the network.
Compensation Plan
Since Finish Line Network is an MLM, they have a compensation plan you get when you sell their product or recruit new people into the program. Meanwhile, you have to pay $20 monthly in order to retain your membership in the network.
Finish Line Network has two types of commissions which include Direct Commissions paid weekly and then the Bonus Pool Commissions which are paid monthly. The direct commission is usually split 50/50 between you and your own sponsor. However, if you manage to sell more than 6 of any product, this commission ratio will increase to 80/20 and you will have a chance of making up to 80% commission.
Ranking System
Finish Line Network also have a ranking system. This system includes:
1 Star – 6 Silver packages sold
2 Star – 6 Gold packages sold
3 Star – 6 Digital packages sold
4 Star – 6 Live Events packages sold
Is Finish Line Network A Scam?
Well, this depends on your definition of a scam. Finish Line Network is not a scam. At least, not an outright scam. But if you look deeply into the program, you would notice that it is simply over hyped just to suck many people in. The hype is not because it works. I have seen these big marketers pay other top marketers a huge sum of money to hype their product so that it will go viral.
Don't make the mistake of assuming that Finish Line Network is so popular because it is helping people become rich. So far, I'm yet to hear or see someone that has become rich as a direct result of Finish Line Network. Alternatively, I have seen many people make over $1 million dollars in one year with affiliate marketing.

Good Alternative to Finish Line Network
If you really want to build your own business instead of working for someone else, then start affiliate marketing. It is the only type of business online now that allows you to make up to 7-figure online working just 2 to 3 hours per day.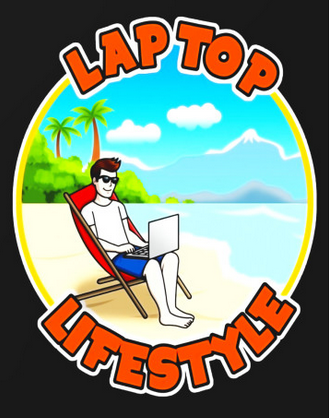 Fortunately, My top recommended program will teach you exactly how you can achieve such success. Since it is free, you can test it to see if it works out for you.
Click here to check out Wealthy Affiliate.
Thanks for visiting my Finish Line Network Review. If you have any questions please leave them in the comments section below.
To your success,
Kirk