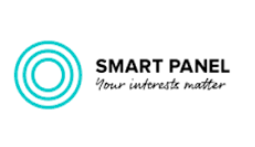 In the recent months, there has been a great debate about how much of our private data we should give to corporate organizations. Facebook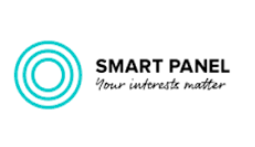 and Yahoo were recently accused of data breaches. If you are observant, you will notice that there was a lot of outcry in recent months about privacy and data breach. It seems that a lot of corporate organizations are stealing our data and invading our privacy for whatever reason.
If you are using a smartphone, you cannot escape the invasion of your privacy by these apps created by corporate organizations. In fact, the more technology you use, the more you are likely to be a victim. If you are wondering why I'm talking about the data breach and privacy all of a sudden, it is because Smart Panel Survey – an app that I will review below is just one of those apps that invade your privacy.

Certainly, most people don't mind giving out their data as far as they get paid for it. If you are not the type that shouts hail-Mary about privacy invasion and data breach, Smart Panel Survey app may be just right for you. In this article, you will learn of my honest and unbiased review of this popular app known as Smart Panel Survey.
What is Smart Panel?
Smart Panel is an app created by Verto Analytics – a New York-based data gathering and researching company to help businesses improve their products and services from data they gathered from people's activities online.
Smart Panel tracks your activities when you browse online, download songs, apps, Watch YouTube videos and do other "censored" activities. Of course, Smart Panel has a data usage disclosure that explicitly explained how they track you. You will get paid at end of the month for the data you supplied them.
How Does Smart Panel Works?
Not everyone is eligible for the program. Before you can join this program, you will have to take a survey to see if you are qualified.
Once qualified, you will be asked to download and install the "Smart App" on your smartphone, tablet, as well as on your PC. That's all you need to do. You will need to install the app on more than one device. After the installation of the app on your devices, you can go about your business like the app is not there. Nothing more will be required from you.
The app will run in the background collecting your device data and reporting the data to the company. At the end of the month, you will get paid for being snooped on. Indeed, Smart Panel is different from every other get-paid-to website out there. If you are comfortable being spied on, then you won't have any problem joining Smart Panel.
How Much Money Can You Make With the Smart Panel App?
One thing is for sure, you are not going to become rich by joining Smart Panel.
Smart Panel will pay you $5 when you qualify for the program
You will make extra $5 each month you keep the app installed
Potential Earning:
$110 for 12 months.
$170 for 18 months.
$230 for 24 months.
You can get your payment through PayPal or Amazon Gift Cards

Will My Data Be Safe?
Here is the thing: The safety of your data can only be guaranteed 100% when they are in your hand. Once you give someone your data, you cannot guarantee the safety of the data 100% no matter what the company promised. If you are so concerned about your privacy, then don't give them away in the first place.
Having said that, Smart Panel guarantees the safety of your data or at least, so they said. According to them, the data that is collected from your device is anonymous, encrypted, secured, and protected.
Pros
Easy
Earn money doing completely nothing
Get paid through PayPal
Get paid through Amazon gift cards
Have referral program to boost your earning
No commitment required
Cons
Your privacy is at risk
Hard to qualify for the survey
Can slow down your internet connection and browsing
The pay is too small
Can make browsers see your device as virus
Is Smart Panel Legit?
Smart Panel is Legit but probably a ridiculous way to earn money online. Most people joined this program because of the promise of earning money by doing nothing but I think you are giving away too much private information for a measly $10 payment. It is probably one of the worst ways to earn money online.
Final Thought and Better Alternative
I would certainly not recommend Smart Panel to anyone. Your data is at risk when you allow a data research company to mine your data as they want without any restriction.
Instead of risking your privacy,  I invite you to take a look at my #1 recommendation to make money online. This program has been helping people from all over the world since 2005 build successful online businesses. And you can get started for FREE.
If you have any questions please leave them in the comment section below.
To your success,
Kirk