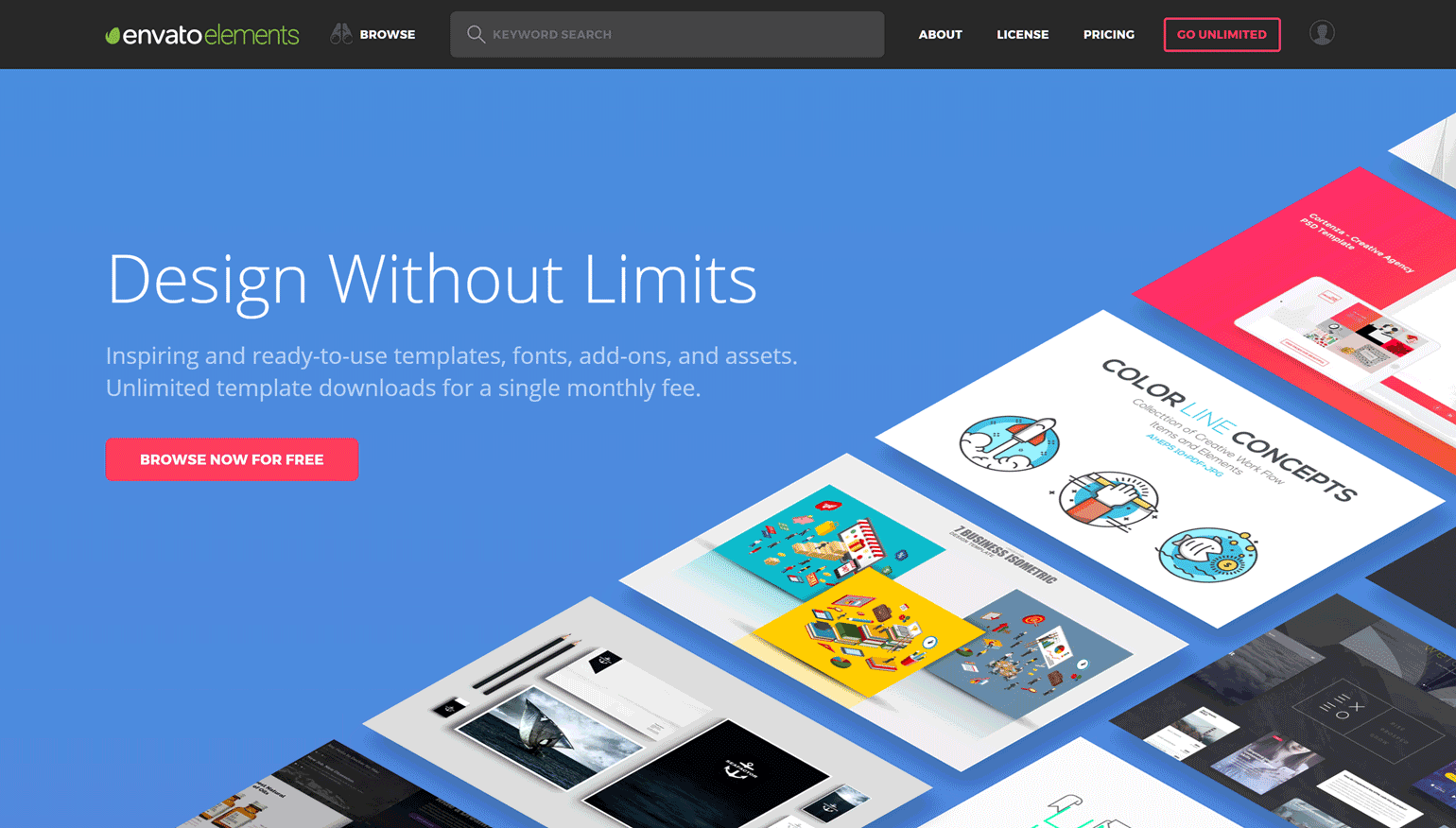 Have you ever desired to create your own website or search for a WordPress theme or plugin online? Chances are you may have stumbled on one of Envato's products without even knowing it. Envato is an Australian company that is based in Melbourne, Australia.
If you are looking for real information about Envato Market, then you are in the right place. Grab yourself a cup of coffee and enjoy this article. Today, you will learn everything about Envato, even the secret they are keeping from the rest of the world.
What is Envato Market?
Envato Market is a digital marketplace where you can buy creative digital assets such as WordPress theme, WordPress plugins, Photoshop actions, and even video footage. If you ever need to create a website for your business, you may need to buy a WordPress theme from Envato Market.
Envato deals with different types of products. Envato Market is just one arm of this Australian company known as Envato. They have other digital products known globally. Some of these products include:
Envato Elements
Envato Sites
Place it by Envato
Envato tuts+
Envato Studio
Like I mentioned above, Envato is an Australian company based in Melbourne. However, since it deals entirely on digital products, this means that it has workers that live and work from all over the world including the United States, the UK, and even India.
How Does Envato Market Works?
Envato Market has one of the highest collections of high-quality and very affordable WordPress themes and plugins. Most of the WordPress themes you see in some top websites around the world were sold and bought on this platform.
Developers come to Envato to sell their WordPress themes and plugins. Web designers also come to this platform to buy themes, templates, and scripts they need to design a high-end website. As an affiliate marketer who wants to easily create a website, you can find a WordPress theme that allows you to create a sophisticated-looking website within minutes on Envato Market.
As of today, Envato has over 45,340 WordPress themes and website templates that you can buy for as low as $2. In reality, most WordPress themes in Envato are priced between $20 and $50. No doubt, this is still a good price compared to their competitors. Besides, most of the WordPress themes you will get on this platform are high-end themes that will make your website looks sophisticated.
ThemeForest – one of the largest collections of pre-made WordPress themes online is part of Envato Market. Over 35,000 designers create themes as well as other digital assets on this platform. Envato also deals on e-commerce templates, Shopify, WooCommerce, as well as templates for Joomla.
One secret that Envato will not tell you is that they also have several other websites under different names. ThemeForest is just one of them, other websites owned by Envato include top brands such as CodeCanyon, AudioJungle, and GraphicRiver. If you've ever bought any product from these platforms, you are simply buying from Envato.
Who is Envato Market For?
Are you wondering if you need Envato Market? Probably! Envato is so big and has a large impact on the web design industry that you will probably need them at some point. The company deals on digital assets that you will need to set up a fully functional website such as themes, Photoshop actions, graphics, videos, and even audio jingles. You will likely need one of these products at some point if you want to create a website.
You will likely need Envato Market if you are:
A Website owner who needs a vast collection of pre-made themes and templates
A blogger who wants high-quality images for your articles
A website designer who wants WordPress themes, HTML templates, and other digital assets for your websites
A business owner who wants ready-made stationery, website templates, and business card
Audio producers who are looking for high-quality sound effects
Vloggers
Podcasters
Graphic designers
Video producers
As you can see, you are likely to need Envato Market at some point if you are involved in online marketing.

How Can I Make Money With Envato Market?
A lot of Wealthy Affiliates subscribers asked me how they can add another source of income with Envato Market. Fortunately, this is possible since Envato allows people to earn money on their platform. You can earn money on Envato Market as a designer or as an affiliate. However, I'm going to focus on earning money as an affiliate since this is one of the easiest ways to earn money online.
If you are looking for a way to earn money on this platform, you can always visit Envato and then sign up for a free account. After you've confirmed your account, you will now get their affiliate ID which you can use to promote their products. All you need to do is post your affiliate ID on your Wealthy Affiliate website. When a new user signs up and purchase any of Envato's product, you will instantly get a 30% commission of the purchase price.
Take, for example, a customer uses your link and make a purchase worth $20 on Envato Market, Envato will instantly pay you $6 for referring the customer. Let's say he makes a purchase worth $200, you will get $60 in commission. No doubt, Envato can be a good way you can add a second stream of income to your current income. It is very easy to sign up, use, and the payment threshold is just $50. Moreover, a lot of people create websites every day, it is really easy to get many people to make a purchase on Envato using your affiliate link so you can make a commission.
How Do I Get Started?
Making money from affiliate marketing requires some skills. Unfortunately, using the trial-and-error method to learn affiliate marketing doesn't always work. It takes time, you can waste a lot of money, and there is no guarantee that you will ever succeed. This is why getting the right training is so important.
Over the years, a lot of people including myself have made use of a training platform called Wealthy Affiliate. WA has two membership levels that you can choose from.
I always recommend anyone interested in joining this platform to start with the free membership and begin going through the training and then decide which membership level would be best for them.
If this is something you would be interested in finding out more information about just click on the link below
Click on this link to learn more.
Thanks for visiting my review and if you have any questions just leave them in the comments section below.
To your success,
Kirk