Do you think it is possible to make $500 online per day with no experience? According to Clout Bucks, this is possible with their product even if you sign up today. In fact, the people behind the platform claimed that joining Clout Bucks is a great way to earn easy money online. However, if there is one thing I know for sure, there is nothing like easy money online.
This is why I wonder whether Clout Bucks is real or another scam online. In recent days, there has been a lot of buzzes around this program. Most newbies are easily swayed by the promises of making it big online with little or no work. However, experience has taught me that if you really want to succeed online, you must be willing to work your ass off.
Today, you will learn everything you need to know about this new online program called Clout Bucks. At the end of this review, you will be able to determine whether Clout Bucks is a legit or scam program. I will also reveal some shocking details in between. Keep on reading to find out more.
Name: Clout Bucks
Type: Referral program
Owners: Not mentioned
Price: Free
Recommended: 0/5
What is Clout Bucks?
Clout Bucks claims it is a platform where you can make as much as $500 per day just by referring people to the platform. According to them, once you join their platform, you will get $25 bonus instantly. However, for each person you refer to their platform, you will also make $10.
Clout Bucks claims they provide their members unlimited opportunities to make "easy money" online with no experience. The stat on their website claims they have been in business for 10 years (this is not verifiable) and has over 185,000 members. Similarly, Clout Bucks claimed to have paid out more than $39.5 million to their members. They head office is located in Melbourne, Australia (not verifiable).
How Does Clout Bucks Works?
Clout Bucks claimed that you can start making money instantly. Thus, I decided to put this to test by signing up on the platform. It takes less than 1 minute to sign up.
After signing up, they will bring you to your dashboard without verifying the email you submitted. Surprisingly, there were a $25 total earnings already waiting for me. As expected, there is no way to withdraw the $25 they gave me a bonus.
There are a couple of tasks they will ask you to do such as sharing their links on your social media account, submitting videos to YouTube and many more. Take, for instance, they ask their members to create a YouTube video in order to earn $50. Basically, when you join Clout Bucks, you have to be referring people and also doing some basic tasks to earn on the platform.
However, on a further investigation, I discovered that Clout Bucks is a data mining site. What they actually do is that they collect your data and sell it to an advertising company. In fact, there were a lot of people who believed that Clout Bucks is actually using people's personal data for nefarious purposes. One of the former members revealed that there was an attempted hack of his Gmail account after submitting his data on Clout Bucks.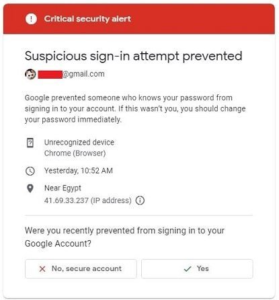 This is not the first time I will see such a data mining site claiming to be an online money-making opportunity. There are many ways to make money online today. But Clout Bucks is surely not one of them.
What I Like About Clout Bucks (Pros)
What I Don't Like About Clout Bucks (Cons)
No Mention of The Creators
The people behind the platform didn't reveal their faces. Instead, they hid behind the curtain and claimed you can make $500 per day after joining their platform. This is the first red flag.
It is Ugly Clone of KidsEarnCash.com
Clout Bucks is a clone of Kids Earn Cash – another data harvesting scam which has been exposed. The people behind Kids Earn Cash are the same people who are behind Clout Bucks. They change the name when their scam has been exposed.
No user of the platform has ever been paid. This is enough reason for you to stay away from the platform.
Is Clout Bucks a Scam?
Yes… Clout Bucks is 100% scam. You should avoid it completely. If you join this platform, not only you will risk losing your money, there are good chances that they will attempt to hack your personal email account or even your social media account. I will recommend that you stay away from them. If you have already joined them, make sure you change your Gmail and social media passwords ASAP.
How I Make Money Online
Making money online is possible if you stop searching for the easiest way… You see, making money online requires the right information and a little bit of work. This is exactly what I discovered a few years ago. I took my time to study various online programs and the only one that was recommended by other experts is Wealthy Affiliate.
My life changed after joining Wealthy Affiliate. I was able to create an online business that makes money for me even while I'm sleeping. Today, I make money on autopilot from affiliate marketing. You too can do this. Affiliate marketing is the best way to earn money online. All you need is a few hours per day for the first couple of weeks and you will be earning even while you sleep. If you want to see how this is possible, I recommend you join me through Wealthy Affiliate and I will teach you everything I know about making money online. Don't worry, you can join Wealthy Affiliate for free.