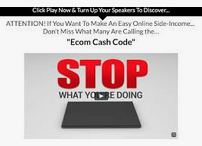 Every now and then, a new program pops up online promising you can become rich overnight with little or no work. If I make a dollar every time I have come across such programs, I would be a millionaire by now.
At a point, you will start to wonder if there is really something that worth your time and investment in an online space. But don't give up, I might have a solution for you.
I will start by reviewing in detail this new program known as "Ecom Cash Code". According to the owner, you can become a millionaire just by using a secret code he discovered.
Amazing, isn't it? Certainly, this is not the first time someone has made such promises. I remembered how programs like Digital Attitudes and the likes made huge promises and still ended up being a bitter scam.
Hopefully, Ecom Cash Code would be different. The good thing is, you don't have to wait long again to find out. If you can spare 2 minutes to read this article, you will find out the truth and nothing but the whole truth about Ecom Cash Code.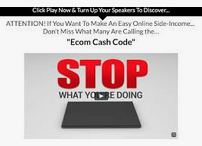 Program Name: Ecom Cash Code
Website: cashcodesecret.com
Price: $47
Owner: Teo Vee
Overall Rating: 0 out of 100
Recommended? : No way

What's Ecom Cash Code?
Ecom Cash Code is a program created by a man who claims his name is Teo Vee. According to the author of the program, he discovered a secret which allows anyone to profit significantly from online purchases of customers all over the world.
All you have to do is pay him your hard-earned $47 and he will show you this secret because he is such a nice man. Teo Vee – a name that looks more like a fake name, by the way, claims that his course can help you make $20,000 every month.
Now I wonder who wouldn't want to make such a crazy amount of money just by implementing some sort of code. He went on to claim that all you have to do is follow the code and don't give up.
In just a few days, you will start to make money. He claimed he made $213 the very first time he used the system and if you are willing to repeat what he is doing, you are definitely going to earn like him.
How Does Ecom Cash Code Work?
Well, that's the thing, the author makes no mention of how the product works. That's one thing about lying, you will be eventually get caught. He certainly doesn't know how to explain it because it doesn't make any sense.
The honest truth is there is no "code" out there that will help you make money online without actually doing anything else. His claims that he is using the same code to make $3k daily or weekly is totally rubbish. All these are just to deceive gullible people and take their money.
It is not possible to make money online simply by plugin code on an e-commerce website such as Amazon unless you are planning to hack them. The only thing I think he is referring to is affiliate marketing. In which case, he is doing a bad job explaining it.
When you sign up for affiliate marketing, you get a special link to promote such product. This link may be what he is referring to as a "code". Whatever be the case, he is not honest and transparent.
What he is actually doing is to send you to another website. When you pay for his course, what you get is totally another system that is not related to what he actually promised you.
Red Flags
Teo Vee actually sounds like a fake name, so I looked it up and there is no information on this so-called Teo Vee, no face, no prior course, nothing. I was actually not surprised. When someone creates a course that is of no value to anyone but him, he hides in the shadow to sell the course.(Read my post, How to start affiliate biz for free)
Fake Testimonials
One of the saddest things happening on the internet today is the increase in the number of fake testimonials these people are using to back up their claims.
Just like similar scam courses I have reviewed in the past, Ecom Cash Code made use of fake testimonials by lifting pictures from Google search engine. He also promised that he will add you to his special Facebook Group for support after paying for the course.
Guess what? I looked up the so-called Facebook group and it was nowhere to be found.
The author keeps on changing his website URL to avoid detection of the scam he is selling. Right now, when you check the link above, you will notice it is broken. But don't worry, he will probably come up with a new link soon in the search of gullible people he can deceive and take their money.
Is Ecom Cash Code a Scam?
Darn right! Ecom Cash Code is a scam and you should stay away from it completely. The course is completely useless and it is of no value to anyone. In fact, courses like Ecom Cash Code is one of the reasons why I created my website.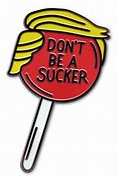 I was fed up with the number of scams that exist online and so I decided to do something about it by creating this website to expose these scams. Nothing good could come out of buying into anything through this Ecom Cash Code website.
The course was created with one intention and one intention only – the make the course creator rich by taking away your money. It is a scam. Stay away from it!
Is There a Dependable Alternative?
Scams like Ecom Cash Code make it seems like there is no hope to make money online. Fortunately, there is a way you can make money legitimately online if you are willing to put in at least 1 to 2 hours a day in the first 3 to 6 months working on your business.
Without a doubt, Wealthy Affiliate is one of the best ways to make money online. This program will teach you to build an income-replacing system that allows you to make money online even when you are sleeping.
With Wealthy Affiliate, you will discover that making money online isn't a mystery and not as hard as some people make it look. If you are tired of scams like Ecom Cash Code and want something that is legit , then click on the link below to check out Wealthy Affiliate.
To your success,
Kirk