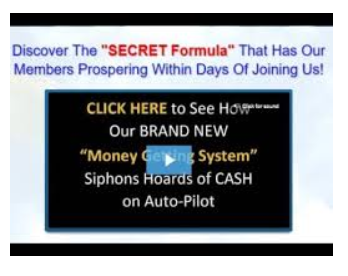 3K Anyone? Just kidding! I'm not giving out money. The economy is tough so bear with me. But hey! Since you are here, I'm going to give you REAL information that will make your dream of having your own home business come true. After all, that is what my website is all about.
Let me guess, you want to know if 3D Wealth Machine is legit or scam. Let me ask you, what do you think? This program is promising that you can make between $3000 and $10,000 within a few days after joining the program. Truthfully, I had some Goosebumps the first time I stumbled on this opportunity. It wasn't because I was greedy and think I would make an easy $10k in a week (C'mon, I'm too old for that). No, it was because I know that some people are going to fall for this.
Like I mentioned above, the economy is becoming tighter. Most people want to quit their job and start working from home while some are looking for the second source of income to supplement their salary. Most of these people are desperate and ready to spend money to learn. Thus, it is easy for them to fall for scams online. If you are looking for a good opportunity to start working from home while you make money online, you made a great decision to read this honest and unbiased review of Coach Bob's 3D Wealth Machine. In this article, you will learn of everything you need to know about this program, you will also learn if Coach Bob's 3D Wealth Machine is a great opportunity or just another scam.
Program Name: 3D Wealth Machine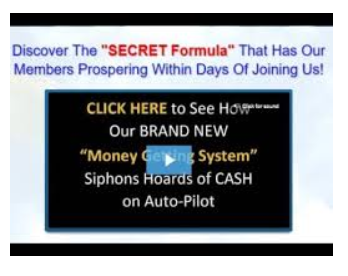 Website: 3dwealthmachine.com
Price: $3,247 – $21,847
Owner: Coach Bob
Overall Rating: 10 out of 100
Recommended: No

What is 3D Wealth Machine?
3D Wealth Machine is a program created by a man known as Coach Bob. According to Coach Bob, he was just an average guy until he discovered a system that helped him discover financial freedom.
Coach Bob is offering you an opportunity to coach you until you become "wealthy" like him. According to Coach Bob, when you join his program, you will be earning between $3k and $10k weekly without much effort.
According to Coach Bob, his system will make you rich within a few days. When he says you will earn money with his system, he isn't talking about earning few bucks. Instead, you will earn $3000 to $10,000.
That is a bold claim. Fortunately, we are going to find out in this review if it is possible or whether he is looking to scam you. In this review, I will uncover everything you need to know about Coach Bob and his 3D Wealth Machine program.
How Does 3D Wealth Machine Works?
Do you really believe that you can earn $3000 to $10,000 a week from 3D Wealth Machine? Well, 3D Wealth Machine isn't really a system at all. The program Coach Bob boasts he created isn't truly his. 3D Wealth Machine is simply a sales funnel that tricks you into signing up for another high-ticket program known as the Leveraged Breakthrough System through Coach Bob's referral link. When you do, Coach Bob will earn a hefty commission.
I have just reviewed the Leveraged Breakthrough System. You can click on the link to find out everything you need to know about how the program works.
I wasn't impressed with how Leveraged Breakthrough System works. From my observation, it is just a fancy, high-priced pyramid system. When you join this system with $3000 or $21,000, you will have to recruit other people to pay the same money you paid in order to recoup your investment. I don't really know how many people can afford to pay such amount of money on a pyramid scheme.
In 3D Wealth Machine, Coach Bob claims that when you join the program through his him, you will get access to "done-for-you" advertising packages you can use to turn Leveraged Breakthrough System into an ultimate hands-free income machine.
Right now, you are probably thinking if this is just a trick or will Bob deliver on his promise. Keep on reading to find out exactly how the system works.
Like I mentioned above, 3D Wealth Machine is just a funnel that tries to trick you into joining a high-ticket program called Leveraged Breakthrough System. The system has four levels and you can join in any of these levels which include:
Gold Level 1 – $3k + $247 admin fee
Platinum Level 2 – $7k + $447 admin fee
Diamond Level 3 – $14k + $647 admin fee
Ultra Royal Level 4 – $21k + $847 admin fee
Let's say you join in the "Platinum" level which cost $7,000 plus an admin fee of $447, you will need to find other people to join through your link. If you get someone to join through your link, you will get $7000 paid to you and $447 paid to admin (whoever they are). This is how you make money in Leveraged Breakthrough System. As you can see, the entire system is just another pyramid system.
Coach Bob is a member of the Leveraged Breakthrough System, so you can see why he is trying so hard to get people to join. When you join Leveraged Breakthrough System through 3D Wealth Machine, Coach Bob will get a huge affiliate commission (as I explained above); he will also participate in sharing the admin fee. It doesn't take a genius to see that he is basically just trying to encourage more people to sign up so he can earn more money.
The funny thing is that after paying such a huge amount of money, you will never receive any training on how to build your own business. Instead, you will receive low-quality products that include:
A simple copy of a website
Some copy paste emails
A lead tracking system
Digital Private Label Rights product with information
Similar Programs Shut Down
Could you imagine paying $21,000 only to see the program shut down the next day? Yes, it could happen, similar programs such as Digital Altitude and MOBE were shut down by FTC this year because they are scams. Leveraged Breakthrough System is structured exactly like Digital Altitude, if you decide to join this program whether directly on Leveraged Breakthrough System or through 3D Wealth Machine, you would be risking your money – big time!
Is 3D Wealth Machine a Scam?
You can call me uptight but I don't care. I believe that if someone wants to build a business, he has to be honest and transparent. Neither 3D Wealth Machine nor the parent Leveraged Breakthrough System was able to do this. Both programs shrouded their activity in secrecy. They will keep on making big promises until you join the program and find out that what you actually joined is an MLM program. If this is what the program is all about, they should have said so upfront.
3D Wealth Machine and Leveraged Breakthrough System is just an inch short of a scam. Don't invest your money in this program; you will be taking a huge risk.
A Better Way To Make Money
Why would you risk $3000 when you can build a better system with a fraction of that money? Making money with 3D Wealth Machine or Leveraged Breakthrough System is not as easy as they want to make you believe.
Instead of taking such a huge risk, you could join a legitimate proven and free program such as Wealthy Affiliate and learn how to build a sustainable business online. Wealthy Affiliate made me who I am today and a lot of other top affiliate marketers as well. Don't risk your money elsewhere, join Wealthy Affiliate for free and start building a sustainable income stream from home today.
Thank's for visiting my 3D Wealth Machine Review. If you have any questions or comments leave them in the comment section below please.
To your success,
Kirk