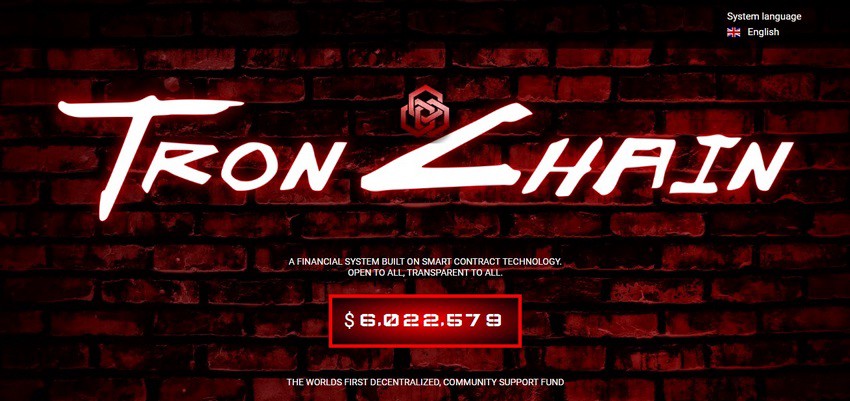 You've probably read somewhere that people are making a lot of money with TronChain and you are interested in joining them. Since TronChain debuted online, a lot of people are scrambling to join them. Some of them have already told you that they are making good money on the network and want you to come and sign up via their affiliate link. So I decided to take a deeper look and do this Tronchain Review.
Why it may sound like a great idea to join TronChain right away, it is best you read this review until the end. Most people I have encountered actually don't have up to 50% idea of how cryptocurrency works. This is one industry with so many terminologies such as "smart contracts", "blockchain", and many more. These terminologies will leave you confused if you don't understand what they mean. Moreover, the terms paved the way for suspicious schemes to operate and suck gullible people into a scheme they do not even understand.
To ensure that none of my blog readers lose money carelessly, I have decided to do a holistic review of TronChain. One thing is for sure, you will learn everything you need to know about TronChain by the end of this article. You will learn how it works, the story behind it, and also learn whether it is another scam or a great opportunity to make money online. Just keep on reading to learn more.
Tronchain Review : Updated 01/01/2021
Name: TronChain
Type: Cryptocurrency MLM
Founder: Andreas Kartrud
Website: trxchain.io
Price: $2.83
Rating: 1/5

What is TronChain?
TronChain is a company that offers a model of business that allows users to recruit others to make money in cryptocurrency. Basically, it is a cryptocurrency MLM where you are required to recruit people into the business before you can earn some money.
TronChain is also the same as TrxChain. No information is provided on their website about how it works. You actually need to become a member before you can learn how this works. Fortunately, thanks to this review, you don't have to become a member before you learn how it works.
It is important to note that TronChain is different from Tron which is an actual cryptocurrency just like Ether or Bitcoin. The people behind that created TronChain hopes to make money by recruiting others to invest in Tron.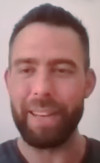 The founder of this business is Andreas Kartrud. I checked him out and it turns out that he has other cryptocurrencies MLM that has since failed. One of such failed MLM he founded is EtherChain. He was also the brain behind WoToken, SwissCoin, KryptoGlobe, 1 Click Trading, Shopping Sherlock, Up2Give, and XOXO Network. What TronChain actually offers its members is its MLM compensation plan for investing and recruiting people into the company.
How Does TronChain Work?
To truly understand TronChain, We need to explore how it works. By now, I hope you must have some idea of how this company works. If you have been a member of any MLM in the past, then it would be very easy to understand how TronChain works. It is free to join at the time of writing this review. However, you cannot start earning money on the platform until you make at least the minimum investment of 100 TRX which is equivalent to about $2.83. The platform promises you can make as much as 301% ROI on whatever you invest on the platform.
You can get an idea of how much you will earn by looking at their compensation plan. You can certain percentage from the affiliates you personally recruited. It goes as stated below:
Level 1 – 30%
Levels 2 To 5 – 10%
Levels 6 To 10 – 8%
Levels 11 To 15 – 5%
If you are one of the top recruiters on the platform, you have a chance to enter into the "Top Referrer Pool" where you can earn 5% of all the investment made on the TronChain for the day. If you are the topmost referrer within 24 hours, you can collect 10%. At least, that is how they explained it to me. I'm yet to confirm if they actually make this payment.
As a member of TronChain, you can join their Telegram group. At the time of writing this review, the Telegram group has 5728 members.


The Ugly Truth About TronChain
TronChain may look like an excellent opportunity to get into the cryptocurrency game. However, it is not all that it seems. I took an in-depth look into the operation of TronChain and find out some very ugly truths you need to know.
1. It is a Pyramid Scheme
I have always repeated it on my blog that all pyramid schemes fail. Most pyramid schemes usually start out with big promises. Eventually, they will run out of new recruits and come crashing. In most cases, only the people who joined it at first usually benefit. Moreover, to have a good chance of earning money on any MLM business such as TronChain, you must know exactly how to recruit. Don't hope that anyone will recruit for you. It is never going to happen. You can almost zero chance of making a reasonable income with MLM if you cannot recruit people.
2. The Founder Owned Failed Pyramid Schemes
I have already mentioned above about how the founder of TronChain crashed his other MLM business before founding TronChain. It is just his latest scheme. Over the last 5 years, the owner of this platform has founded more than 5 other MLM businesses. Guess what? They all crashed at some point. TronChain will crash eventually, it is only a matter of time.
3. CryptoCurrency Investment Doesn't Work This Way
If you actually want to make money with cryptocurrency, you should learn how to buy and sell various cryptocurrencies such as Bitcoin and Litecoin. I'm not an expert in Bitcoin mining and therefore cannot make any recommendation right away. Nevertheless, you will see tons of free videos on YouTube that will teach you how to start cryptocurrency investment.
Is TronChain a Scam?
Most pyramid schemes are actually scams disguised to look like a real business. When you join TronChain with the hope of investing in cryptocurrency, you will actually be disappointed to lose all your investment when it comes crashing. Most founders of cryptocurrency know it will crash at some point but they never bother to inform platform users. This could make one conclude that such a program is a scam. Irrespective of what you think, I will recommend that you stay away from this program.
Alternative Genuine Business You Can Start Today
Stop wasting your time on pyramid schemes and other "easy" business that does not work. Those businesses exist only to give you false hope and take your hard-earned money. Listen! If you want to make money online, you have to be ready to put in some work. If you can work on your business for at least 2 hours per day, I guarantee that you can build a sustainable passive income that will replace your job soon.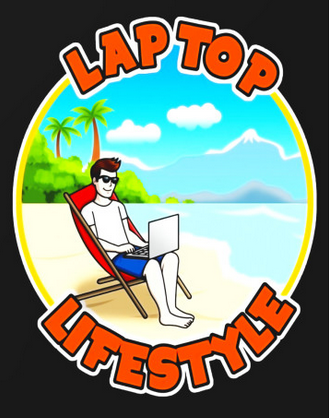 One way to start is affiliate marketing. Anyone can start affiliate marketing from the comfort of his/her bedroom. All you need is determination and the ability to work on your business consistently for at least the first 3 to 5 months. If you can sustain your business during this period, then there is a huge chance that you will succeed.
To make it easier for you, I recommend that you check out this program called "Wealthy Affiliate" that I used to build my own business. Tons of other successful online marketers like me also used Wealthy Affiliate to learn and master affiliate marketing.