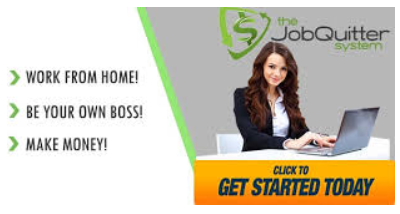 Job Quitter System! Does that name sound creepy to you too? Well, let's not judge until we see what is inside this program. After all, we shouldn't judge a book by its cover. Before I continue, I will recommend that you don't quit your day job yet. I had my reservation about this system. However, in order to be fair, I always approach every review with an open mind so I can be as honest and unbiased as possible
Job Quitter Review
Product: The Job Quitter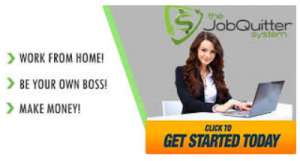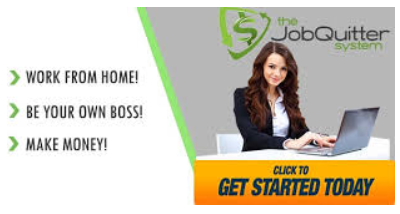 Creator: Richard Harper
Website: thejobquitter.com
Price: $47
Recommended: No
Overall Rating: 0 out of 10
My Top Rated Program To Make Money Online: WealthyAffiliate/FreeStarterMembership

The Job Quitter System promises that you can make $3,568.92 per day just by taking the steps recommended in the program. Oh boy! If that is true, we will all be rich, wouldn't we? Let's not count our eggs before they are hatched, let take an in-depth look first at this system and know how it works.
What is Job Quitter System?
The name says it all – The Job Quitter System is a program created by an internet marketer known as Richard Harper. According to him, his system can help you make $3,568.92 from home every single day so that you can finally quit your job and become your own boss.
Sounds good, right? Not yet!
Richard is claiming that he has just found a secret loophole to the internet that will "force money" into your bank account. According to him, you can have a job replacing income within your first month of applying what he teaches in his video.
What is weird is that at the time of writing this review, it seems that Richard can no longer afford to pay his hosting fees as I can no longer see his website online. Let's hope the website come back online soon.
How Does Job Quitter System Work?
When you land on the Job Quitter System, the first thing that will hit your eyes is a big bold claim that says "Copy My $3,226.92 Per Day Money Making Method". What Richard is telling us is that you are guaranteed of making that much money every day as far as you use his method.

He then says that he can only accept 100 students which obviously is a lie. This product is listed on so many affiliate networks. The only reason he is telling you that will accept only 100 students is to put you in a panic mode so you can make a purchase without thinking twice. I have seen this trick a thousand times before, it isn't something new – it is a fake scarcity trick. The fact is that he is hoping to have as many suckers as possible that will buy his product so he can make as much money as possible.
The Job Quitter System is just a hyped up video sales letters. Richard does not specifically state what you have to do to earn this incredible amount of money every day. However, he promised that you will learn these secrets if you, of course, pay for his products and the upsells that follows.
At a point, he even guarantees that he will pay $500 at step 2 of the program. Fortunately for me, I didn't hold my breath to receive the $500 because I know that I will never get it. This is the not the first time I have seen such claim before. I have seen it on dozens of websites. Take for instance a product known as "My Millionaire Mentor" which promises to pay you $500. However, the actual trick is that before you will earn that $500, you must have spent more than that amount of money. So when you eventually receive it, you are only getting back part of your own money… Sound smart, right?
I sincerely hoped that he will speak more exactly how the system works so I can quit my day job instantly. Unfortunately, he didn't. Instead, I was being referred to more upsells and more upsells. After the initial fee of $49, get ready to pay at least twice that amount again in upsells if you wish to see the product to the end.
The sad part is that he won't reveal exactly how you are going to start earning this incredible amount of money every day like he promised until you buy all his upsells….. I mean, who does that?
The Job Quitter System Fake Testimonials
I take a look at the testimonials on his website; you certainly don't need to be a genius to know that these testimonials are 100% fake. I have seen them before and it is now becoming common practice for dubious internet marketers to make use of fake testimonials. With as little as $5, you can buy fake testimonials from a lot of freelance marketplaces.
Fake Owner
Just like expected, the owner of this product turned out to be a fake owner as well. The name of the author is Richard Harper with a fake image that was downloaded from stock image sites. A Whois search of the domain name showed that the domain name was registered by one Jonathan Grey
There is only one reason why people hide under a fabricated name. This is because they know that they are running a scam and they don't want to be caught.
Is the Job Quitter System a Scam?
Certainly, you must have figured out by now that this program is a scam. If you decided to go ahead and buy it, you would be wasting your money. Don't dream about quitting your job for Job Quitters System. If you do, you will lose on both ends.

Final Thought and Alternative
The Job Quitters System is one of those products that is peddled by dubious marketers that want to make quick money. I'm glad you read this review first. Hopefully, I have saved you from wasting your money. However, this does not mean you can't make money online.
You can build a six-figure real online business if you are willing to put in some work. Right now, Wealthy Affiliate is the one opportunity that is guaranteed t0 teach you everything you need to build a six-figure business online. I invite you to take a look at my review of Wealthy Affiliate right now if you would like.
Thanks for visiting my review of The Job Quitter and if you have any questions or comments just leave in the comments below or contact me via my profile page inside of Wealthy Affiliate.
To your success,
Kirk