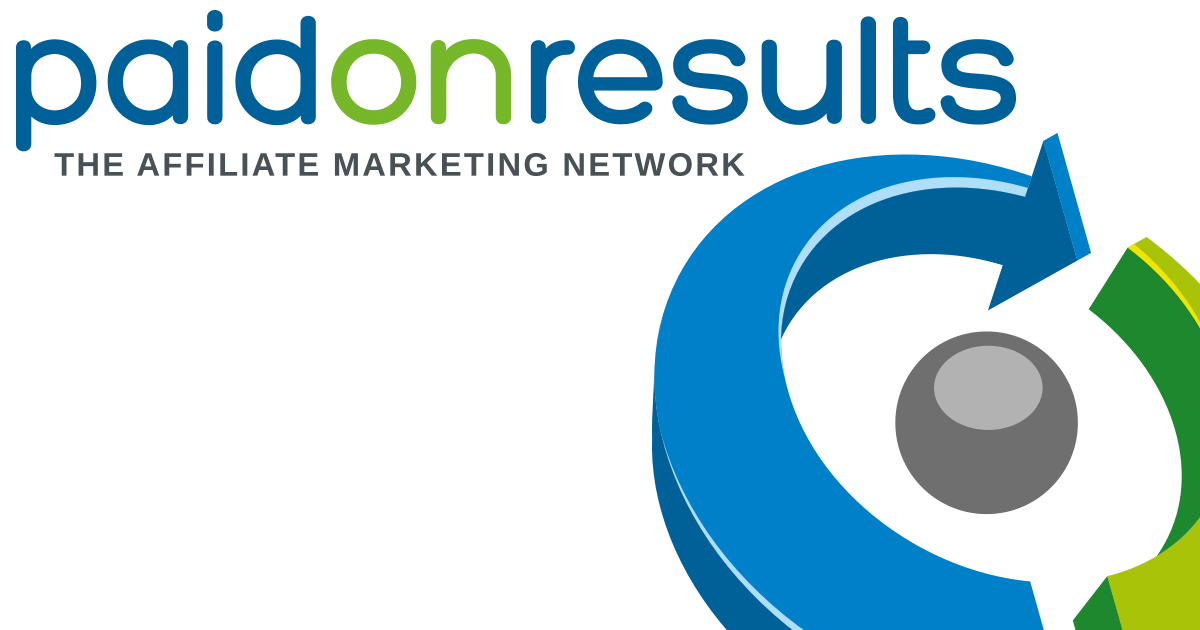 When you count the top 5 most profitable markets for affiliate marketers, the United Kingdom is definitely one of them. Merchants and affiliates operating in this market make not less than £13 billion every year. Yet, the United Kingdom doesn't have a lot of popular affiliate marketing platform that belongs to them. Most affiliates that promote products for the UK markets get their offer from mostly American-owned platforms.
But yet, the UK is a profitable market for affiliates.
This is why it is always very exciting to hear about the UK affiliate marketing platform. When Paid On Results debuted years ago, there was a lot of excitement among UK affiliate marketers. However, I certainly don't think that Paid On Results has lived up to the expectations.
Nevertheless, Paid on Results is a very interesting platform with an even more interesting name. Recently, a good number of my UK followers have asked me to review this platform. In this article, you will read an honest and unbiased review of Paid On Results affiliate platform. Keep on reading to find out more.
Name: Paid On Results
Type: Affiliate Marketing
Country: United Kingdom
Founded: 2003
Founder: Clarke Duncan
Price: Free (for affiliates)
What is Paid On Results?
Paid On Results is one of the UK's biggest affiliate marketing networks. According to the information on the website, Paid On Results provides the tools and services for Merchants who wish to tap into the hundreds of thousands of websites that are happy to promote products or services in exchange for an Affiliate Commission as set by the Merchant.
Paid On Results has been around for a long time. Unfortunately, not everyone knows of their existence because they are not as popular as ClickBank or even Commission Junction. However, back in 2003 when it was founded by top shot affiliate marketer – Clarke Duncan, there was a lot of fanfare and optimism. In fact, unlike other networks, Paid On Results were able to bring on board lots of super-affiliates in their platform within just one month.
How Does Paid On Results Work?
Paid On Results was founded by a top shot affiliate Clarke Duncan like I already mentioned above. One result of this is that he already knows what many affiliates want. Thus, he was able to integrate it into his platform and that was the reason the platform attracted lots of super affiliates within a few days after it was launched back in 2003.
Like many other affiliate networks, you can join Paid On Results for free as an affiliate. It is relatively easy to sign-up on this platform and gets approved. However, you will still need to convince the affiliate manager that you are the right material for their platform and you can easily promote their offers.
Paid On Results doesn't have lots of affiliates offers as you would see on CJ.com, ClickBank, or on Rakuten. However, if you are willing to explore their offers platform, you will see offers such as Approved Food, Belle Lingerie, Beyond Retro, Body Sculpture, CarMoney, Cover Cloud, DJM Music, Garden Trends, GreenBay, Skiworld, and TheVeganKind.
As you can already see, they have lots of "green" offers if that is your kind of thing. Paid On Results has more than 200 merchants that you can choose from.
However, what actually set Paid On Results out from other platforms is the way they treat their affiliates. I talked to some affiliates on this platform and they seem to be happy with the platform. According to them, they love the transparency of the platform and the affiliate tools provided by the platform for its affiliates. When it comes to paying its affiliates their commission, Paid On Results boasted that they pay validated sales commission within 3 working days. As an affiliate, you can receive your earning through PayPal or Bank transfer.
What I Like About Paid On Results (Pros)
Lots of helpful tools for affiliates
Easy sign-up and approval
User-friendly affiliate control panel
Pay validated commissions within 3 working days
Track sales even if cookies are switched off
Unique merchants available
What I Don't Like About Paid On Results (Cons)
They are not very popular
No conversion metrics provided
Not a lot of merchants to choose from
You will have to manually generate an invoice each month before getting your payment.
Is Paid On Results a Scam?
Paid On Results is certainly not a scam. Like I have already described it above, it is one of the UK's most trusted affiliate network. However, they are not very popular. If you are an affiliate marketer who likes to choose from so many merchants, then this platform is not for you. You can look at Paid On Results alternatives such as ClickBank, Commission Junction, or even Rakuten. Fortunately for you, I have reviewed them already on this website. Ensure you read my reviews of the above-mentioned affiliate networks before making your choice.
How I Make A Living Online?
Do you wonder how I make a living online? I started affiliate marketing a few years ago while still working as a truck driver. It wasn't easy at first but with a consistent effort and never-say-never attitude, I was able to take my online business to the next level.
I used to work 2-3 hours per day on my website. Now, I don't even work actively but still, get paid. Making 4-figure monthly passive income from my online business has become a dream come true. Now, I don't wait for a salary again. I still drive truck only because I enjoy it but I don't depend on my salary again. I get paid while on the road or even while I'm sleeping.
Do you know what I discovered? It is not hard! You too can do what I do. You can build your own 4-figure monthly passive income. Fortunately, you have me to help you every step of the way. Click the button below to see how you can get started today!