Are you wondering if Franklin Hatchett's Savage Affiliates is a scam or legit? You are in the right place. In this article, I will dissect the new product released by Franklin Hatchett. This is going to be very interesting and eye-opening, so I recommend you pay close attention.
Affiliate Marketing, without a doubt, is one of the best ways to make money online. It is a business where you can earn while you are sleeping even without creating your own product.
If you are able to learn affiliate marketing and put into practice what you learned, you can make enough income to replace your current salary and put a good amount of money into savings.
Sound interesting, right? The only problem is that out of 100 people who try affiliate marketing, only about 2 or less actually succeed in learning sound affiliate marketing techniques. You definitely need a great mentor and a damn good affiliate marketing course if you want to succeed.
Franklin Hatchett, to the best of my knowledge, is a top affiliate marketer. In this new course called "Savage Affiliates", he promised he is going to teach you exactly how to succeed fast as an affiliate marketer.
He even promised to show you exactly what he does every day to earn $10,000k per month consistently. This should be very interesting. We will find out shortly if this is true or just another ruse to take your money.
Product: Savage Affiliates
Creator: Franklin Hatchett
Industry: Affiliate Marketing
Website: http://savageaffiliates.com
Price: $197
Overall Rating: 80 out of 100

What is Savage Affiliates?
Savage Affiliates is a brand new 10-modules video training course created by Franklin Hatchet. The course promises to each every newbie and anyone looking for a way to make money online every aspect of affiliate marketing, from choosing a niche to building a website, and even promoting your affiliate offers. Savage Affiliates will cost you $197. You will need to pay this one-time fee to get lifetime access to the training course.
Who is the Author of Savage Affiliates?
Savage Affiliates is a product created by Franklin Hatchett. Just so you know, Franklin is a well-known affiliate marketer and mentor. He is the person that created other money-making products such as eCom Elites and Onlinedimes.com.
He is a great dropshipping coach and has made lots of money from it. He also has a YouTube channel where he teaches his subscribers about dropshipping and affiliate marketing.
Without a doubt, his pedigree in the industry is a big advantage to him. Despite being seen as a heavyweight in this industry, I won't let this influence my review of his newest release – "the Savage Affiliates". Thus, what you will learn here is an honest and unbiased review of Savage Affiliates. Keep on reading to learn more.
How Does Savage Affiliates Work?
When you pay for Franklin Hatchett "Savage Affiliates" course, what you will get is tons of training videos and other support materials. You will also become a part of his Facebook group where you can always ask a question when you are stuck.
Savage Affiliates comes with over 150 well-laid out training videos covering all aspects of affiliate marketing. I took a look at some of the modules and found out that he included training videos that teach beginners how to choose the right niche, how to select offers, how to promote them and many more. Overall, Savage Affiliates come with over 33 hours of video materials.
Some of the modules included in the course include:
Module 1 – Affiliate Marketing Introduction (53:17)
Module 2 – Niches and Products (1:56:26)
Module 3 – Building Your Assets (1:40:26)
Module 4 – Clickbank Affiliate Marketing (6:36:14)
Module 5 – Amazon Affiliate Marketing (4:14:01)
Module 6 – SEO Traffic Training (5:59:59)
Module 7 – Paid Traffic Training (4:35:54)
Module 8 – Free Traffic Training (2:34:51)
Module 9 – Email Marketing Training (1:11:37)
Module 10 – Bonus – Funnel Training (3:19:09)
What I Think About Savage Affiliates
A quick look at these modules above shows that Franklin covered most of the things a beginner will find very helpful. With his course, you can learn some important aspect of affiliate marketing. Honestly, I'm really impressed with his training course.
Nowadays, it is hard to see a course that covers details of affiliate marketing as Savage Affiliates did. The course is really good. I'm also impressed by the fact that he did not make any promises that you are going to be rich overnight once you buy his course. This is a good sign that he is different from other so-called "gurus".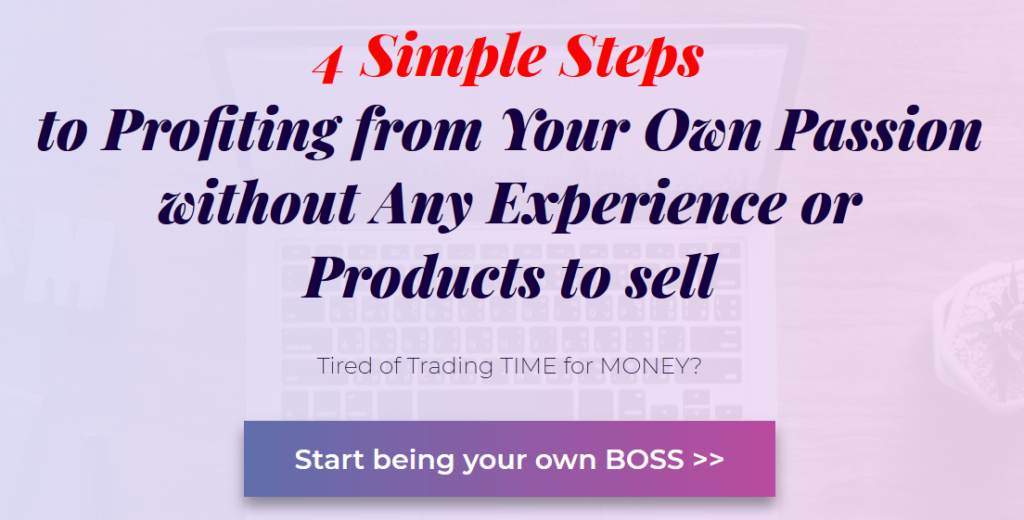 That said, the only problem I have is that the course is a bit pricey. An absolute beginner does not need to pay a whopping $197 when he is not sure if he is going to succeed or fail.
There should be an opportunity to test the course for free. Nonetheless, Savage Affiliates comes with 30-day money back guarantee. This means you can get your money back within 30 days of purchasing the course.
Is Savage Affiliates a Scam?
Honestly, Savage Affiliate is NOT a scam. It is a great course and will help any beginner who is able to pay $197 to learn everything about affiliate marketing fast!
Is There a Better  Alternative
Savage Affiliates is a great course but Wealthy Affiliate still remains the best way for a beginner to learn affiliate marketing the right way. The great thing with Wealthy Affiliate is that it comes with lots of features you will not see in other programs.
For example, you can get started for free without any investment. This way, you will have an opportunity to know if the course is right for you.
Wealthy Affiliate also provides two free websites to get you started, 13 different classrooms, free hosting for your websites, live 24/7 chat, and a community with a proven track record of over 1,400,000 affiliate marketers.
Click this link to check out Wealthy Affiliate.
Thanks for visiting my Savage Affiliates Review. If you have any questions please leave them in the comment section below.
To your success,
Kirk