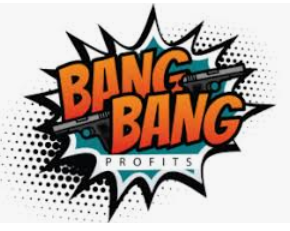 Almost every affiliate marketer I know is talking about Bang Bang Profits. Thus, I decided to check it out. The course made some promises. According to Brendan Mace and Jono Armstrong – the two guys behind Bang Bang Profit, you will be able to make $300/per day easily using the method they revealed in this system that was launched just last month.
I know what you are thinking; is it really possible to earn at least $300 per day without doing anything? Well, the short answer is yes, it is possible to earn $300/per day or more on autopilot if you know exactly what you are doing. Unfortunately, for this to happen for you, huge investment and a good mentor is required. So, let's check out Bang Bang Profit to know if it is the right money making system for you.
Product name: Bang Bang Profits                                         
Creator: Brendan Mace and Jono Armstrong
Launch Date: 16-Nov-2018
Category: Affiliate marketing
Website: https://bangbangprofits.com
Price: $12.95
Overall Rating: 70 out of 100
Recommended: Not Really

What Exactly Is Bang Bang Profits?
Bang Bang Profits is a course for those interested in affiliate marketing. (Go here to read my post, How to Start Affiliate Marketing Biz For Free)
When you buy this course, you will get the top thirteen best-performing campaigns of the author. According to the guys behind this system, these campaigns have helped them to make $1,500 – 2,500 per month. The authors claimed you can use these high-performing campaigns to achieve the same result.
About the Author
To be honest, Bang Bang Profits is one of the few courses where the authors revealed themselves. The two people behind this course are Jono Armstrong and Brendan Mace.
I suspected that the actual owner of the course is Jono Armstrong, but since he is unknown in the industry, he partnered with Brendan Mace to sell the course. Brendan Mace is well-known in the affiliate marketing industry.
He is the one behind some famous launches as The Clones, Traffic Laze, Simple Social Tools, and Incognition. He also owns a YouTube channel with over 54,000 subscribers.
How Does Bang Bang Profits Works?
Bang Bang Profits is meant to be quick and easy. This means that there is nothing to install. All you need is pay for the course, get access to the 13-campaigns the authors are promoting, download their email swipes, and then start to promote such an offer.
Sound too easy? Yes, that is the intention! It sounds like a dream come true for most people who want to start earning money online right away. Unfortunately, it is not exactly as it seems. The authors also promised that you will get tons of bonuses when you pay for the course. Some of these bonuses include:
Easy, newbie-friendly setup instructions
Proven-to-convert bonus pages
Profit-boosting email swipes
Everything hosted for you-nothing to install
As a beginner, it is easy to think that you've finally struck gold with this course. However, any experienced marketer will see loopholes and problems with this so-called Done-For-You-System. Keep on reading to find out what these problems are.
Warning Signs:
1. High Saturation
Imagine thousands of people promoting the same products and using the same traffic source, it will definitely get saturated fast. One thing I'm sure of is that top marketers never reveal their best performing-campaigns.
If they do, just know that the campaign is no longer performing well for them. It is likely that what you will get are old campaigns that no longer yield profits for them. Besides, when everyone is promoting the same thing, there is no potential to make any serious profit.
2. No Detailed Information About the Campaigns
Nothing was said about the campaigns that you will promote. What you need to understand is that some campaigns can only be promoted successfully by experienced affiliate marketers.
As a beginner, you need to specialize in promoting a certain kind of products or in a particular niche. The authors weren't transparent about the niche or the so-called campaigns that gave them over $2k per month.
3. Too Many Upsells
Just like most courses sold on WarriorPlus.com, this one also comes with tons of upsells. Initially, you will pay just $12.95 to get access to the course but the best part of the system will be kept away from you until you upgrade or buy the upsells.
This is a common tactic used by most product launchers on upsell. If you decide to buy this course, have it at the back of your mind that you are going to pay over $50 to get access to the full system.
4. No Traffic Training
You will get no traffic training on how to promote these so-called best performing campaigns if you only pay $12.95. As a beginner, these campaigns are of no use if you can't drive traffic to them.
Besides, the traffic methods in the upsells are the old, well-rehearsed traffic methods that are already saturated. It will be really difficult to make money from this product or any other affiliate product unless you have a solid high-performing traffic source.
So Is Bang Bang Profits a Scam?
No, Bang Bang Profits is not a scam. The course was created by well-known authors. The money method system recommended in the course can actually help you make some money if you know exactly what you are doing.
However, it will be a big gamble. The authors actually guarantee 30-day refund policy if you don't like the course.
On the other hand, the model recommended in this system is a very legitimate business model and can give you some idea of the type of products to promote if you are smart. I will advise you to tread carefully if you decide to buy this product.
Is There An Alternative?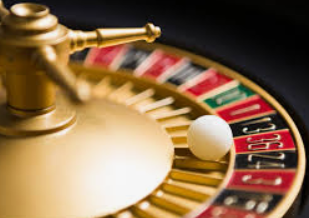 Yes, instead of taking a gamble, I will recommend that you invest in a program that will surely work for you with just 2 hours of work per day. There is no perfect money making system online.
But if any program is close to that, it is Wealthy Affiliate. This program will teach you exactly how you can start making money from affiliate marketing like a pro. You will learn everything you need to succeed.
Besides, Wealth Affiliate is now a huge community of top affiliate marketers. Thus, you can easily get help if you are stuck or need some advice.
Go here to check out Wealthy Affiliate.
To your success,
Kirk