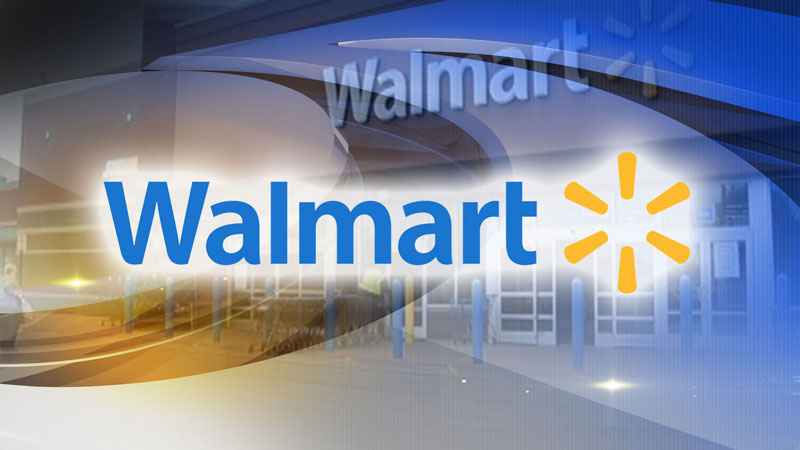 There are more than a million reasons why you should try being an E-commerce affiliate. Today, more than 40% of worldwide internet users buy products online. This amounts to over 1 billion online buyers. Interestingly, this is just scratching the surface as this number is expected to grow even further in the coming years. The global E-commerce sales in 2018 were put at $2.8 trillion and will grow to $4.8 trillion by 2021. No doubt now is the best time to enter into this industry and get your own "slice of the pie".
Amazon, Walmart, Alibaba, JD.com, and Booking Holdings together make up the world largest E-commerce companies and control almost half of all the E-commerce sale worldwide. Nowadays, people go online to buy items such as smartphones, laptops, cleaning products, electronics, and more. If you become a Walmart affiliate, you will have an incredible opportunity to make a commission just by referring people to Walmart.
When it comes to E-commerce affiliate, most people are confused about whether to join Amazon or Walmart as an affiliate. Both platforms are very good and provide a great opportunity to make money. However, they also have significant differences. Today, you will learn everything you need to know about how Walmart affiliate works. At the end of this article, you can decide if Walmart is a good move for you or not.
Background Information on Walmart
Walmart isn't just the world's largest retailer, it is also known as the world's leading private employer. With over 2.3 million employees, Walmart is also the world's third-largest employer by a number of employees. Today, the company has over 11,695 stores in 28 countries around the world. At any given time, this E-commerce giant manages an average of $46.18 billion in inventory. Walmart's products are manufactured in more than 70 countries.
When it comes to shopping online, almost every consumer trusts Walmart and has no problem buying from them. The company's online assortment is made up of 9 million different kinds of items. They have different products in different categories. Some of the most popular categories where you can select an item to promote include:
Home/Garden
Health and Wellness
Electronics
Sports
Automotive
Grocery
Clothing, Shoes, and Jewelry
Baby and Toddler Items
Craft and Hobbies
Movies and Entertainment
Walmart Affiliate: What Is It All About?
There is no doubt that Walmart has an unlimited amount of products that you can promote. You will need to select items that you are specialized in and promote the item. However, when it comes to an affiliate program, Walmart is still trailing behind Amazon. Besides, Walmart's 9 million items is a far cry to Amazon's 200 million items.
The good news is that Walmart has been making some serious efforts in recent years to catch up with Amazon in terms of its affiliate program. Thus, they are increasing their commission rates to attract more promoters/affiliates. This could work in your favor. Since most people are already promoting Amazon products, you can avoid competition by promoting Walmart's products instead.
Walmart Affiliate Commission Rate
Walmart does not have a single commission rate for all its products. There are different commission rates for different products. However, the company offers a commission rate that ranges from 1 to 4% per product sold. This means the rate may be a bit lower than what you would usually get on other E-commerce platforms. But the advantage here is that Walmart customers are very likely to buy more than just one item on a single visit. The more items a customer buys from Walmart the more commissions you will make.
It is also important to mention that Walmart offers a 3-day cookie period. This means, if a customer clicks on your affiliate link to visit Walmart, any purchase he made within the next 3-days using the same browser, you will get a commission.
Check out their commission rate on the image below:
How To Sign Up For A Walmart Affiliate Program?
You can easily sign up for the Walmart affiliate program on their website. To get started, visit https://affiliates.walmart.com and start your application process. Walmart will ask you to submit your name, address, location, website URL, as well as some of your traffic stats. Once they go through the information you provided and approve you, you can start promoting their products on your website.
Can I Make Money With Walmart Affiliate Program?
Walmart offers a great opportunity for affiliates to make money. The great thing is that they have millions of products you can promote across different categories. It is possible to live in Europe, Asia, or Africa and still be a Walmart affiliate that makes 7-figure per month.
To become a good affiliate, you need the right tools, mentor, and of course, training. Fortunately, I have helped people like you to start living their dream of working from home. If you would like to start making money from the affiliate program, join my number one recommended program here and then contact me directly for a free mentorship.