Let me paint a picture for you: Would you like to discover a website where you can create an account, select how much you want to earn, and start earning such amount instantly? I know, it sounds like a fairytale. But the truth is that if you have been online as long as I have, you will see all sorts of claims like the one I just mentioned above.
Interestingly, Website Profit Pro – a product released a couple of months ago is making a claim like the one above. According to the guys behind the product, you can earn as much as you want in a very short period of time without actually doing any work. Whenever I see claims like this, I have a hunch that it is a scam, most often than not, such products turn out to be a scam or just pure waste of time.
Nevertheless, I'm the type of internet marketer that believes in "never judge a book by its cover". Thus, I'm going to give "Website Profit Pro" a fair chance by conducting an honest and unbiased review of this course. Moreover, in the past couple of weeks, I have received multiple emails and requests from my blog readers to review Website Profit Pro. Today, you will learn everything you need to know about this product in this review. Keep on reading to find out more.
Name: Website Profit Pro
Type: PLR contents
Owners: Calvin Carson and Jesse Larrow
Price: $47 (plus upsells)
Rating: 1/5

What is Website Profit Pro?
Website Profit Pro is an online course created by two previously-unknown internet marketers Calvin Carson and Jesse Larrow. According to them, this is a product that can help anyone (including beginners with little or no knowledge about internet) $500 per day without doing any real work and without any prior experience.
The spokesperson on the video gives the impression that you can instantly becoming rich just by investing $47 into the product. According to them, much work is not required when you buy their product. All you need to do is to log into their system, indicate how much money you want to earn, and then click the button to receive the money immediately.
In all fairness, it sounds just like a fairytale and dream of every delusional wannabe-internet marketer. However, to find out if there is actually some truth in their claim, I decided to investigate Website Profit Pro and find out how it works. Below, you can be able to see how this program works and decide for yourself whether you want to become a part of it or not.
How Does Website Profit Pro Work?
Calvin Carson and Jesse Larrow – the two guys who supposedly created this Website Profit Pro certainly made a lot of claims on their sales page. However, what drew my attention is their claim that you can start earning instantly without doing any work.
When I finally went through the product, I found that nothing of such exists. Unfortunately, when you pay for the course, you won't get access to the "state-of-the-art" software that they promised. Instead, what these guys have done is to gather various generic PLR documents that are free online and then resale them to you for $47 plus upsells.
PLR contents are PDF and videos that you can get for free online or buy them for a few bucks. However, most of the existing PLR contents online today are already old and the information on them are outdated. Nevertheless, the guys who created Website Profit Pro still wants you to believe that these contents are fresh and want to deceive you into paying them $47 to buy them.
Overall, I believed that what the guys that created this course did is to round up many free PLR contents they could get their hands on and then resell these contents. There is nothing to learn in this course.


Ugly Truth About Website Profit Pro
1. No Value
The actual product and the information within benefits no one except the owners who want you to pay them for outdated information. The content of this course will add no value to you. It is very unlikely that you will gain any new valid skill by investing in Website Profit Pro. All the owners did is to repackaged outdated information under a new name.
2. Unknown Owners
Calvin Carson and Jesse Larrow – the guys behind this product claimed that they have been making money online for years. Yet, no one has heard of them before. Interestingly, they failed to appear on their own video and made used of a professional video spokesperson instead. There is no way to contact them.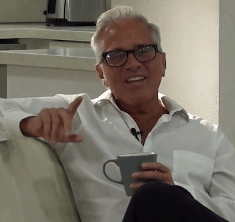 I did some research and no information about them showed up. Thus, it is logical to conclude that these are fake names or the actual owners are hiding their names from you. Without being transparent, it certainly doesn't make sense to invest in such a product.
3. Fake Testimonials
Un-surprisingly, all the testimonials on their sales page are fake. All the name of the so-called users were made up and their photos were simply bought on stock photo websites. These people are not real members or users of the product. Thus, the results they mentioned were made-up to deceive you into believing that their product works.
4. Existing Scam
On further investigation, I discovered a striking similarity between Website Profit Pro, Website ATM, and Money Sucking Website System. I have already exposed these scams online. These products made similar promises. When you check out their "Terms and Conditions" page, you will discover that the real owner is still "easykits.org", – a factor that is common among all these products.
I have a good reason to believe that the same people who created these existing scam products were the people that created Website Profit Pro. They just changed their names to look real. You should also note that they have so many affiliates. Thus, do not be deceived by affiliates who promote this product. They are only interested in making money.
Is Website Profit Pro a Scam?
Yes, Website Profit Pro is a scam. They made promises that they didn't intend to keep. The product is deceptive and the people who created the products are not real and are also known to be behind other scam products. I will recommend that you stay away from this product.
Is There Any Other Alternative?
Yes, fortunately, there are many ways you can genuinely make money online. However, these methods only work if you are ready to put in some effort. You can't just click a button and earn money, but if you are ready to work for few hours per day over time you can achieve success just like I have.
One program that will certainly teach you how to build a successful business is called Wealthy Affiliate. This is a program many people have used to build a legit business online. I guarantee you will learn exactly what it takes to build a passive income online. You can go here to check out WealthyAffiliat's FREE Starter Membership.
Thank you for visiting my Website Profit Pro Review. If you have any questions please just leave them in the comments section below.
To your success,
Kirk