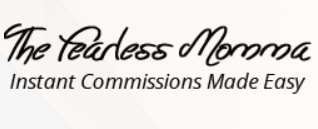 Fearless Momma! Nope… I'm not about to review a Hollywood movie. Fearless Momma is actually a make-money program online that has created a lot of buzz in recent years. There is a good chance that someone has told you about this program or you stumble on it on the internet and you are here to confirm if it is legit or scam.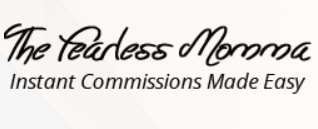 Like I have done in the past, I will expose the Fearless Momma affiliate program today. Before you finish reading this article, you will know everything you need to know about this affiliate program known as Fearless Momma. You will also know if it is legit or another scam on the internet.

What particularly got me interested in Fearless Momma is the fact the program claims that anyone can make $250 in 72 hours irrespective of your marketing experience.
Is that even possible? Nowadays, most people make such big claims online. There are so many questions and not many answers about Fearless Momma. Thus, I have taken my time to research this program, study it and now you are about to read the result of my review of Fearless Momma. Keep on reading to find out everything you need to know.
What is Fearless Momma?
Fearless Momma is a high-ticket affiliate program created by a woman known as Tammy Montgomery. The program claims that you can make at least $250 in 72 hours after purchasing the program. Basically, Fearless Momma is a funnel system that allows you to make $250 commission with every sale you make.
Like expected, Tammy Montgomery who is the brain behind this program claimed that Fearless Momma is a completely-done-for-you program. This means that everything is already set up for you to start earning. The woman behind this product claims you will get:
DFY follow up email series
Top notch training
24/7 support
100% Commission
No admin fees
Scale to $1,000 commissions
Sound like a dream opportunity, right? Yea, I thought so too. Without a doubt, no one will pass up an opportunity of making $250 in 72 without any work. But if I have learned anything online, it is all that glitters are not gold. Whenever I see such claims, I think twice. If you have been online as long as me, you will know that nothing is free online, you always have to pay in some way. Before you read to the end of this review, you will discover the sneaky tactic people behind this product are using to get people to buy the program.
How Does Fearless Momma Works?
Anyone can create a product and claim it is the next biggest thing on the internet. Moreover, all you need is a few motivated affiliates and your product will go viral. Like I explained above, Fearless Momma is a high-ticket affiliate program. This means you will need to invest big to reap big.
If you have been reading my blog, you will know by now that affiliate marketing is one of my favorite ways to earn online. Unfortunately, affiliate marketing exists in different ways nowadays. So it is really important that you don't jump into any program that claims to be an affiliate marketing opportunity until you have verified it is the right program for you.
When I visited their website, here is how they explained the steps you need to take to succeed in Fearless Momma:
Step 1: Sign Up
Step 2: Pay Your Set Up Fee
Step 3: Start Selling
When you click to sign up, the first thing they will request from you is your email. This is a tactic used by marketers because they want to keep on sending you emails even when you don't buy their product.
I tried to sign up using a fake email. After submitting this fake email, I saw a video claiming that I can make over $250 in 72 hours and more after that. The woman, Tammy – kept on talking without actually revealing how exactly I'm going to earn this money. After that, I was referred to yet another video that rambled on and on for over 4 minutes. After this video, I was asked to click on the link below to get started.
Just in case you are wondering, it cost $250 to join Fearless Momma. Yep! You have to pay the $250 to whoever recruited you and you have to pay it fast, otherwise, you won't get access to the program. So if you are thinking it is free, sorry to disappoint you.
After paying the $250 fee, you will get an affiliate link which you will now use to get others to try to sign up. You can only make money when someone signs up using your link. If no one signs up through your link, you won't earn any commission.
Basically, how Fearless Momma work is that it gets you to pay $250. After paying this money, you will get an affiliate link which you will use to get others to do the same thing. The $250 you pay when you join is deposited directly into the account of the person that introduced/recruited you into the program.
Will The Fearless Momma Actually Work?
Depends! If you can recruit people who can actually pay $250, then yes, Fearless Momma will work for you. However, if you don't have any experience in marketing, you are likely going to lose your investment.
Fearless Momma claims you can make money with this program even if you never made a dime online before. They also claim that no other investment needed. Unfortunately, this is not true. You still need to pay to advertise your Fearless Momma affiliate link either on social media, search engine or using Autoresponder. Certainly, this can be very overwhelming if you are just getting started.
So is The Fearless Momma a Scam?
When someone promises that you can make $250 in 72 hours, it is a complete red flag. Thus, you are right to be worried that Fearless Momma could be a scam after all.
Well! After going through the program, I conclude that Fearless Momma is not a scam. However, they conceal a lot of information and other information they provided are actually misleading. Fearless Momma doesn't have any real product, they are more like a cash gifting site where money is literally transferred from one person to another without any real, solid product.
There are hundreds of other high-ticket affiliate market programs like Fearless Momma online. In most cases, this program only works for a few experienced people. If you see so-called 'gurus' promoting this program, don't be surprised, they only care about their own pocket. If you are new into online marketing, Fearless Momma won't be the solution to make money online for you.
Would I Recommend it?
Fearless Momma is NOT the type of affiliate marketing I preach about. Thus, I will definitely NOT recommend it. Forget about all the hypes, other programs like Fearless Momma such as Digital Altitude, Empower Network, and MOBE have all crashed. Don't waste your money and time joining this program. It does not worth it.
Can I Recommend Any Alternative?
Sure! If you are serious about making money online and building a sustainable online business, you need a business that is legit. If you can spend at least 2 hours per day building your business, then I will recommend you take a look at Wealthy Affiliate. This program has been showing people how to build a real online business since 2005. Click the link below to check it out.
To your success,
Kirk