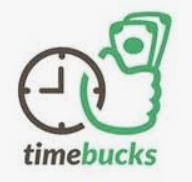 All over the internet, you could see claims of people that they made a lot of money on TimeBucks.com. Shockingly, most of these claims are nothing but pure lies. Thus, in the recent weeks, I have gotten a number of emails from people that want me to review TimeBucks.
A lot of times, average people looking to make money online fall into all sorts of scams. In some cases, you will join a program that is completely legit but also a waste of time. You need to be careful about how you use your time online, especially when you are looking for legit and easy ways to earn money online. Fortunately, my website makes it easy to identify legit opportunities online. Here, I expose scams and reveal the best ways to earn online.
If you have ever heard of TimeBucks but you have no clue what it is or how it works, this article will provide you with everything you need to know. Don't stop reading, we will uncover this mystery called TimeBucks shortly.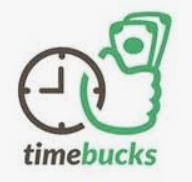 Program: TimeBucks
Website: https://timebucks.com/
Type: Reward Site
Verdict: Legitimate
Recommended: Not Really

What is TimeBucks?
TimeBucks! Well, that is a really cool name. This is a website that pays you for performing a wide variety of online-based tasks. It is a "Get-Paid-To" website and there are thousands of this type of website online. Fortunately for the owners, TimeBucks is one of the most popular "Get-Paid-To" websites.
TimeBucks was created back in 2014 by LK International LTD of Al Jazeera Al Hamra. The company headquarter is located in Ras al Khaimah, United Arab Emirates.
How Does TimeBucks Work?
If you have ever used or visited other "Get-Paid-To" websites in the past, then you won't have any problem understanding how TimeBucks work. It basically works like other survey websites on the internet. You are asked to do various tasks in order to earn money. Some of the tasks you can do include:
Watching videos: Watch 30-90 seconds videos. Earn less than 1 cent per video
Playing games: Install games and play to earn
Installing apps
Completing surveys
Visit websites
Refer friends: Make money when your friends join through your affiliate link. You will earn five tiers deep.
Take Pictures:
You can be asked to take pictures for their time-lapse videos. Depending on the offer, you will get paid (typically less than 1 cent) for taking pictures.
Grow a Beard:
Yep! TimeBucks can pay you to grow a beard and take pictures of your progress daily. If you are a guy and cool with growing a beard, you can make money on TimeBucks using this opportunity.
TimeBucks Mining:
This is another way to make money on TimeBucks. It involves selling your unused computer processing power by keeping the mining tab open. You don't really have to do anything special. All you need is to ensure that your computer has constant access to the internet in order to mine cryptocurrencies.
Raffles:
When you join TimeBucks, you will have an opportunity to participate in their raffle draw. Of course, every raffle will have a specific amount of entries possible. You will be able to join the draw by using the earning in your account to buy your entry spot. In most cases, it cost about $0.01 to participate in the draw. You will have an opportunity to win $1, $10, $50 or even $500 in the draw. If you are lucky and you win, this will boost your total earnings.
Daily Contest:
TimeBucks also has daily contests. Users will have an opportunity to be rewarded with cash as much as $20 in each contest.
How To Get Paid In TimeBucks
Here are some of the various payouts:
Surveys: $1
Sharing Content: $0.01
Polls: $0.01
Uploading a Promotional Video: $3
You will have to wait until you have at least $10 in your TimeBucks account before you can request for payment. It is not possible to get paid unless you have a minimum of $10 in your account. TimeBucks pay users who are qualified to receive payment every Thursday. You can get your earnings through PayPal or Payza.
Is TimeBucks a Scam?
TimeBucks is a legitimate reward or "Get-Paid-To" website. Users have a chance to make money here and actually get paid. However, it takes a lot of time to make any reasonable income on this type of programs. If you have been following my blog, you will know by now that I'm not a big fan of "Get-Paid-To or Reward" websites. Without a doubt, these websites are a big waste of time.
You put in a lot of work only to get paid peanuts at the end of the day. Instead of wasting your time on TimeBucks, you can actually make use of such time to build a sustainable home business that will pay you big time even when you are sleeping.
What Is The Best TimeBucks Alternative?
Any smart person knows that time is valuable. Thus, it is very important you use your time wisely. Creating an affiliate website is one of the best ways to build a good business from home. Don't worry, you don't have to learn everything from scratch on your own.
When you join Wealthy Affiliate, you will be able to utilize a system that has been proven to work to build your own business in just a few weeks. You can start for free which means no risk. Moreover, when you get stuck, there are thousands of other smart home entrepreneurs to help you. Join Wealthy Affiliate today and build a good profitable income from home that will lasta lifetime.
Click the link below to see how Wealthy Affiliate Works.
To your success,
Kirk