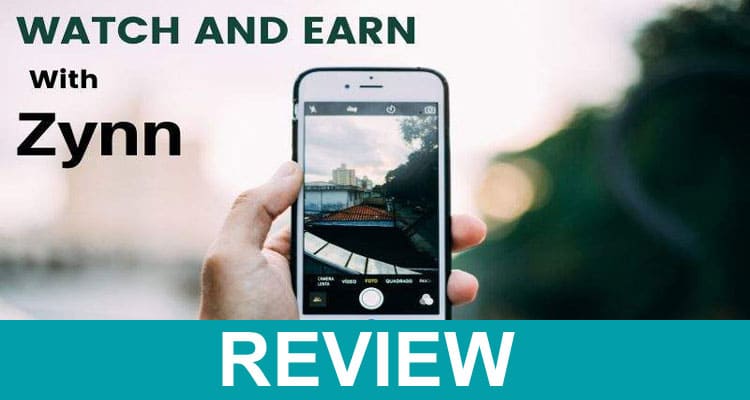 Have you been invited to earn money online by joining Zynn app? Perhaps, you read an article online that told you that you could make up to $50 or more per day just by watching videos on Zynn. This app is currently going viral. At the moment, they even have their Reddit community and Facebook group where members are running helter-skelter to invite other members. If somebody has just invited you to join this app, you did the smart thing to read this honest and unbiased review first before wasting your time.
Let's face it, you are likely to see a viral make-money opportunity almost every new month. There is always a website that is the flavor of the month. Most of these websites don't last. Some of them will even scam you of your hard-earned money. Additionally, there are tons of websites out there which promise you can make a good amount of money with little or no work. You will even see proof of payments to other members. However, when you join, it won't work for you. This is why you must find an honest review before joining any program online today.
If you are searching for a way to make extra income online and you think Zynn might be the right fit for you, this article will provide you detailed information on Zynn. You will learn what Zynn is, who owns it, how it works, and whether it is a scam or legit platform. This honest and unbiased review of Zynn will provide you the information you are searching for.
Name: Zynn App
Type: Get-Paid-To
Founder: Owlii Inc.
Website: www.zynn.us
Price: Free
Rating: 2/5
What is Zynn App?
Zynn described itself as the ultimate platform for short-form videos where you can discover and create your favorite content. According to the information on the company's website, Zynn claims that its goals are to spark users' creativity, as well as bring unique rewards and benefits to their users.
Ultimately, this is a smartphone app. You will have to download it on your phone to be able to use it. Zynn is available both on Google PlayStore and Apple Store for both Android and iOS users. At the point of writing this article, the app has over 50,000+ installations on PlayStore alone. The app is developed and marketed by a company known as Owlii Inc. I tried to research this parent company. The company is registered in Delaware, the United States since November 17, 2016. The registration address was given as 114 Avellino Way Mountain View CA 94043. This parent company was described as a 3D communication company that specializes in creating "lifelike holograms that can be viewed through VR and AR using volumetric capture and 3D reconstruction".
How Does Zynn App Works?
Now we've gotten to the interesting part of this app. Zynn is a mobile app. This means you need to download the app from Google PlayStore or Appstore for iOS users. To get started on Zynn, you can sign up with your Google account, Facebook account, or even your phone number. Any of these three will work. However, Zynn only accepts users from the United States and Canada at the moment. If you are from another country, your registration may be unsuccessful (At least, that was the case at the moment of writing this article).
After signing up, Zynn will award you $1. Every day, the app picks two new users at random to award a $20 bonus. If you are lucky, you can get this money. Other new users may get only one $1 bonus. I tried to sign up but I didn't get this $20 bonus. Also, I don't know anyone who has received this $20 before.
Your next task after you sign up is to enter a referral code. Zynn works by referral. You need to add the referral code of the person that referred you to the website. You have 3 days to do this. After entering the referral code, both you and the person that referred you will earn an additional $1 each. The next task is to set up your profile. You can now add your username as well as your picture on your profile. At this point, you will have access to your referral code. You can now start using this referral code to get other people to join the platform.
To make money on the platform, you have to watch videos. With each video, you will see a glowing yellow circle. You must allow this circle to complete to earn a point attached to that video. You don't earn any point if the circle is not complete before you stop watching. You get about 45 to 74 points for each video completed. There are special cases where you earn between 170 and 500 points per video. You will know this when the circle icon turns into a money bag icon.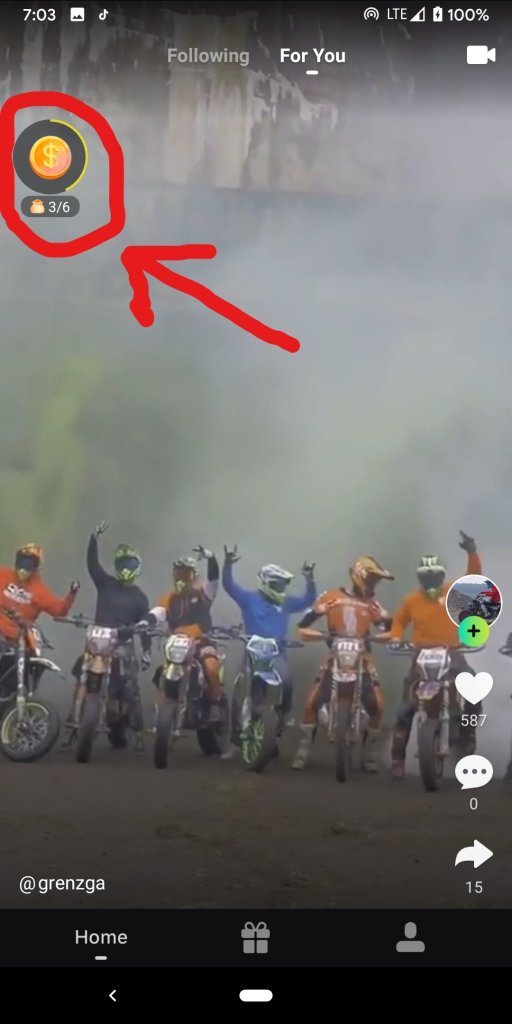 On Zynn, 10,000 points worth $1. You need at least 100,000 points to earn $10. You can withdraw daily. However, you must have 10,000 points in your account before you can be able to withdraw your earnings via PayPal. On Zynn, you can only earn 10,000 points per day, not more. This means you only earn $1 per day.
Another way to make money on Zynn is to invite friends to join the platform using your link. You will get $6 when a friend joins through your link, verify his/her account and watch a couple of videos. If they are still on the platform watching videos after 3 days, you will get an additional $1 per day. There are additional points you earn when your referrals use the app. Overall, you can make up to $20 per referral. You will earn a bonus of $10 if you refer 5 users to the platform.
The Ugly Truth About Zynn
Zynn is the newest kid in the block. Thus, there is a lot of buzzes around it. You will see people that will try to convince you to join because it is free. Below, you will learn about the ugly side of Zynn. You can then decide if you still want to join.
Zynn is Not Transparent
Zynn does not make their business model known. Even on the platform, only a little bit of information is given about the parent company. The company does not reveal how they make money they pay to their users. I suspected they may be making money by selling the users' information to third-parties. It is possible that another company set up Zynn just to gather users' information. In this age, user information is a goldmine.
Zynn is Not Sustainable
Since the platform is currently not making money at least via content creators and advertisers, it stands to reason that it is not sustainable. No doubt, it is going to crash soon. I have seen tons of other platforms like this. Most of them crashed after the first year.
You Earn Only $1 Per Day
Honestly, this is the worst way to make money online. You certainly cannot hope to make only $1 per day. Despite Zynn promises of making money on the platform, it is not guaranteed that you will even make that $1 on a very good day. With one video, you get about 75 points, you need to watch at least 13 videos to get 10,000 which is equivalent to $1. That is a lot of work for nothing.
You Need to Refer to Survive
If you don't know how to refer people, you have no business joining Zynn. The only way you can make tangible money on the platform is by referring people who will be active on the platform. Otherwise, you are not going to make money at all on Zynn.
Is Zynn a Scam?
At the moment, Zynn still pays it, members. Thus, I don't consider it a scam. However, it is not unusual for new platforms like this to abruptly stop paying its members when the owners go broke or achieve their aim. You may have seen tons of glowing reviews about Zynn on the internet. Note that most of these reviews are from Zynn users/affiliates who want you to join the platform through their link so that they can make money. While Zynn may not be a scam, I seriously recommend you search for other better ways to make money online such as affiliate marketing.
Alternative Genuine Business You Can Start Today
Stop wasting your time on pyramid schemes and other "easy" business that does not work. Those businesses exist only to give you false hope and take your hard-earned money. Listen! If you want to make money online, you have to be ready to put in some work. If you can work on your business for at least 2 hours per day, I guarantee that you can build a sustainable passive income that will replace your job soon.
One way to start is affiliate marketing. Anyone can start affiliate marketing from the comfort of his/her bedroom. All you need is determination and the ability to work on your business consistently for at least the first 3 to 5 months. If you can sustain your business during this period, then there is a huge chance that you will succeed. To make it easier for you, I recommend that you check out this program called "Wealthy Affiliate" that I used to build my own business. Tons of other successful online marketers like me also used Wealthy Affiliate to learn and master affiliate marketing.