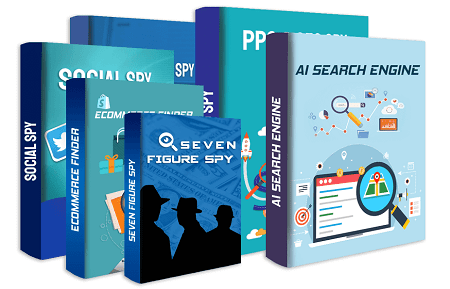 Affiliate Bots 2.0 review was launched 3 months ago (February 2019) and there has been a number of opinions regarding this product. The problem is: Affiliate Bots 2.0 is making a claim of huge earnings using their software. According to the information on their website, you can make $417 commission per day once you get Affiliate Bots 2.0.
How true is this? You will find out soon!
For starters, I will like to mention that I'm not a fan of new software that makes a lot of claims. Affiliate Bots 2.0 even showed a "proof" of $9,393 in affiliate commission made in just 28 days. I have used or reviewed a lot of such software in the past and most of them turned out to be "not legit" (I want to avoid using the word "scam").
You obviously made a great choice coming to my website to read an honest and unbiased review of Affiliate Bots 2.0. Today, I will expose everything about Affiliate Bots 2.0 including how it works. I will also tell you about Affiliate Bots 1. Let's go:
Product: Affiliate Bots 2.0
Type: Affiliate Marketing
Creator: Chris (unknown)
Price: $27 Front-end (2 OTOs)
Recommended: No
What is Affiliate Bots 2.0?
Affiliate Bots 2.0 is a suite of various software that a newbie affiliate marketer can use to launch his own product in the marketplace or promote other people's product. Affiliate Bot 2.0 was created by a man called Chris.
Some of the software that comes with Affiliate Bots 2.0 include:
Affiliate Video Robot
Domain Aveli
Sites DB
Traffic DB
Traffic Bots
Keyword Titan
Website2Image
Image2Video
Titan Theme
Drop Aveli
AI Search Engine
Web Widgets
There was not a lot of information about the man that created this product which was the first red flag for me. Additionally, he claimed that anyone can use the software to automate affiliate marketing and earn $417 or more per day. No doubt, this is a very big claim. I have seen these types of claims in the past and most of them were a scam.
Is Affiliate Bots 1.0 A Success?
I know what you are thinking, "if he just launched Affiliate Bots 2.0, doesn't that mean that Affiliate Bot 1.0 was such a huge success? Well, this will depend on your definition of success.
Affiliate Bots 1.0 was a huge success for the sellers but not for the buyers (at least, the ones I know). Version 1.0 sold over 3.500 copies. This is normal since most newbie affiliates tend to waste money on products that looks "promising". Version 1.0 claims you can make $900 per day or $9,000 per month. So far, I have not seen anyone that made even up to $200 per month with Affiliate Bots 1.0.
Alright, let's get back to Affiliate Bots 2.0.
How Does Affiliate Bots 2.0 Works?
In theory, Affiliate Bots 2.0 should work. However, affiliate marketing has become so complicated in recent years that you need to stand out if you want to enjoy success.
When you get Affiliate Bots 2.0, you will have to choose a niche that you want to cater for. Once you identify the niche, the next step will be to make use of a keyword research tool to find profitable keywords in that niche. Some of the keyword research tools that come with Affiliate Bots 2.0 include Ubersuggest, Jaaxy, SpyFu, and SemRush.
Affiliates Bots 2.0 also comes with a software called "Affiliate Video Bot" with 1000 pre-made scripts and slides pre-recorded for 100 affiliate programs. You are supposed to use these scripts to drive traffic to your product using YouTube and Google. However, the problem here is that you are sharing the same scripts and slides with over 3000 affiliate marketers. So, it is very saturated and has very little chance of success.
Other Tools
There are also tons of other tools that come with Affiliate Bot 2.0. Altogether, you will get 37 affiliate marketing tools. This will seem like a great bargain if you are new into affiliate marketing. Unfortunately, it is not. With 37 tools and no instructions on how to use them, a newbie affiliate marketer will certainly be left confused and frustrated.
How Much Can I Make With Affiliate Bots 2.0?
I have not actually seen anyone who claims to make money with Affiliate Bots 2.0 except the people who are behind this product. Like I already mentioned, almost nothing is known about the man (Chris) who created this product.
In theory, Affiliate Bots should work. However, some of these tools are old and ineffective. You will still have to follow the normal affiliate marketing process to make money with Affiliate Bots 2.0.
What I Like About Affiliate Bots 2.0
Explained affiliate marketing steps
Give a newbie affiliate marketer an idea of the type of tools he needs to succeed
What I Don't Like About Affiliate Bots 2.0
Lots of confusing software
You need to pay more to access the best part of the product
No tutorials on how to use the software inside
Made lots of unverifiable claims
The product creator is unknown
Crappy customer support
Is Affiliate Bots 2.0 A Scam?
Affiliate Bots 2.0 looks like a very promising product. The intention behind the product is to give a newbie affiliate all the tools he needs to get started in affiliate marketing. I guess the person behind the product is trying to copy the huge success of "Wealthy Affiliate" program which has created a lot of millionaires over the past 9 years. Unfortunately, Affiliate Bots didn't structure its program very well.
Affiliate Bots 2.0 is not a scam. You will get what you are promised but there is no guarantee you will make nearly as half as much of what they promised. Most of the software that come with this product are quite confusing and you are not likely to succeed online using Affiliate Bots 2.0.
Is There An Alternative?
Like I already mentioned above, Affiliate Bots 2.0 tried to copy the success of the Wealthy Affiliate program but failed. If you are a newbie who wants to learn how to succeed in affiliate marketing, I will recommend you start with Wealthy Affiliate. The best part is that you can start the program for free and see how it works for you.
Moreover, Wealthy Affiliate gives you all the tools you need to succeed including a website and teach you how to use them. You will also get a real-life mentor. If you sign up now from the link below, I will personally guide you in Wealthy Affiliate until you start to make a significant income from affiliate marketing.