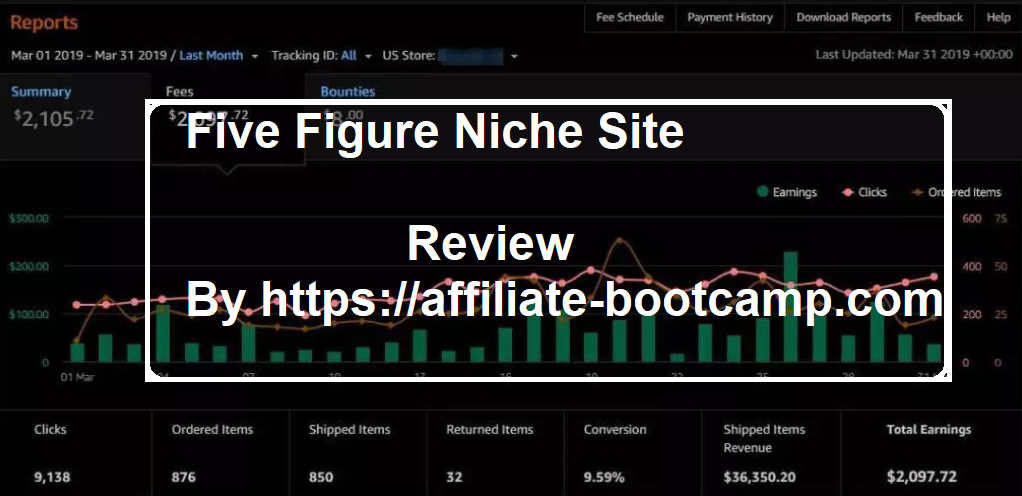 Do you think it is possible to make five figures reselling other people's products? Yes, it is. It is called affiliate marketing. It is one of the best ways to make money online. As a matter of fact, I'm currently earning a significant side income from affiliate marketing. Over the years, several courses have claimed that they will teach you how to start earning five figures from affiliate marketing, most of these courses turned out to be a scam.
Most recently, Doug Cunnington released a course called "Five Figure Niche Site". He claims he can teach you Amazon affiliate marketing and you can start earning at least $500 monthly. Following the release of this course, I received several emails from my blog followers asking me to review this course for them. I took my time to go over this course to find out if it is real or just another scam. Today, you will learn everything you need to know about "Five Figure Niche Site". At the end of this review, you will be able to learn whether it is a scam or a good opportunity to make money online. Keep on reading to find out more.
Name: Five Figure Niche Site
Type: Affiliate Marketing
Founder: Doug Cunnington
Price: $69/per month or $690 total (Basic subscription)
Rating: 3/5
What is Five Figure Niche Site?
Five Figure Niche Site is a course created by Doug Cunnington, an affiliate marketer. He claims the course will teach you to create affiliate websites and promote products from Amazon. Doug claims that if you follow his training, you will start seeing at least $500 per month and then grow your earnings over time.
Five Figure Niche Site was launched a couple of months before. It becomes yet another course that claims you can learn affiliate marketing. This is why I have chosen to investigate how it works to ensure it is the right program for you. Below, I will talk about how this course works.
Who is the Author?
This course was created by a man called Doug Cunnington. He described himself as SEO, productivity, and product management expert. He also claimed that he creates niche websites and his works have been featured in many prestigious websites such as Empire Flippers, Ahrefs, Side Hustle Nation, Niche Pursuits, and many more.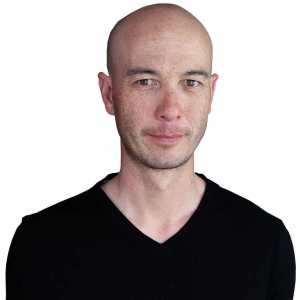 From the look of it, Doug Cunnington is a real person and he has been into internet marketing for a long time. At least, I can tell you he has been into internet marketing since 2014. It could be longer than this period though. Nevertheless, I was glad to learn that this is not another course created by a hidden or fake owner.
How Does Five Figure Niche Site Works?
Five Figure Niche Site is a subscription-based course. You will need at least 10 months subscription according to the founder. This is why you can pay a total of $690 which covers the basic plan for the 10 months. The course comes with over 5 modules of training. You will get training on how Amazon affiliate marketing works and of course, affiliate marketing in general. You will also get support and if you subscribe to the higher plans, you will be able to have private sessions with the founder of the course – Doug Cunnington.
When I checked out the program, you cannot just buy your way in anytime you want. Doug has a "Watchlist". To join the program, you will need to join the "Watchlist" for free. You will then get an invitation when there is a spot open. From what I figured out, Doug wants to provide hands-on training for anyone who subscribes to the program. However, this doesn't mean that the program is perfect or that results are guaranteed.
In general, what you will learn is how to create a niche website and monetize it with Amazon. This simply means you will create a website on a particular topic. This could be gardening, sports, electronics, fashion, and more. You will then monetize it with products from Amazon and this is how you will make money from the course. Doug will also teach you how to create this type of website and sell them for profit. Overall, it is a pretty good course with lots of lessons and supports for those who want to become niche website specialists.
How Much Does It Cost to Join Five Figure Niche Site?
This is where it gets interesting. You will need to be open to spending at least $69 per month for the next 10 months. The basic plan starts at $69/month or $690 in total. The advanced plan starts at $129/month while the Premium plan starts at $227/month. Overall, you will need to pay for the entire 10 months once you join. Unfortunately, there is no free option to test the program to know if it is the right option for you before you join.

What I Like About Five Figure Niche Site (Pros)
You Learn Affiliate Marketing
Affiliate Marketing is a great way to earn money online. As of today, it is one of the most powerful and legit ways anyone can create a significant side income like I'm currently doing. Doug Cunnington's course will teach you how to start earning from affiliate marketing.
Backed By a Known Internet Marketer
Most of the courses I have reviewed in the past have either a hidden or fake owner. However, this is not the case here. Five Figure Niche Site was created by Doug Cunnington. He is a well-known internet marketer with a reputation to protect.
No Exaggerated Promises
I was very happy to learn that Doug was very upfront with what you will get from his course. There are no promises of get-rich-quick. I was very impressed that he did not make too many promises. Instead, he recommends that you get ready to work and he even asks you to be ready to commit to spending 10 months learning how this works.
Very Transparent
There are no hidden fees. He made the price of the course clear. Thus, you will know how much you have to pay. Besides, he also explicitly stated that this is not a get-rich-quick program so that you won't have false expectations.
Lots of Supports
Doug provides hands-on training and support. He responds to his email and you will even have an opportunity to have a private session with him where you can ask him any question you have.
What I Don't Like About Five Figure Niche Site (Cons)
No Free Membership
You cannot test the course before you join. If you want to become a member, you must be ready to pay the subscription fee. This is the opposite of what is available on Wealthy Affiliate. In Wealthy Affiliate, you will have a few weeks to join the program and test it completely free.
Takes Too Long
I understand that Doug is being cautious. However, 10 months is too long to learn Amazon affiliate marketing. In my opinion, 4 to 5 months is enough to master how it works if you are willing to commit at least 2 hours per day on the program.
Expensive
Five Figure Niche Site is expensive. You will need to fork out $69 every month for training. There is no guarantee of success. Moreover, there is no option to test the program to ensure whether it is what you can do or not. Even if you pay $69/month, you won't get access to the entire feature unless you upgrade to the Premium Plan which costs about $227/month. This does not cover the cost of other tools you will need such as a website, domain, and hosting fees. 
On the other hand, Wealthy Affiliate is much cheaper and provides better information and support. You can join for free and you will have access to every tool you need to succeed. Once you pay the $49/month monthly subscription fee, you won't need any other investment.
Is Five Figure Niche Site A Scam?
Five Figure Niche Site is a legit program. If you are willing to commit to this training, you will learn everything you need to know to start making money as an Amazon affiliate marketer. However, I still feel that it is expensive and you can learn the same thing for a much cheaper price and with more support when you join Wealthy Affiliates.
How Do I Make Money Online?
One question I have gotten so often from my blog followers is: how do I make money online? The fact is, making money online is a lot like making money offline. You need to offer value through your product or services before you can make money. Unfortunately, not a lot of people have what it takes to create their own product. If you fall into this group as I do, you don't have to worry, you can make money by recommending these products to other people. This is called affiliate marketing.
I started affiliate marketing a couple of years ago as a way to earn extra income. After so many struggles, someone introduced me to this course known as Wealthy Affiliate. This program completely changed my life. I learned everything I know today about making money online through Wealthy Affiliate. With this program, you can learn how to make up to 7-figure income per month. However, it requires work. If you can put in at least 2 hours per day, you will be able to start seeing some income after a few weeks.
If you join Wealthy Affiliate today, I will become your mentor and I will coach you until you start seeing significant income online.