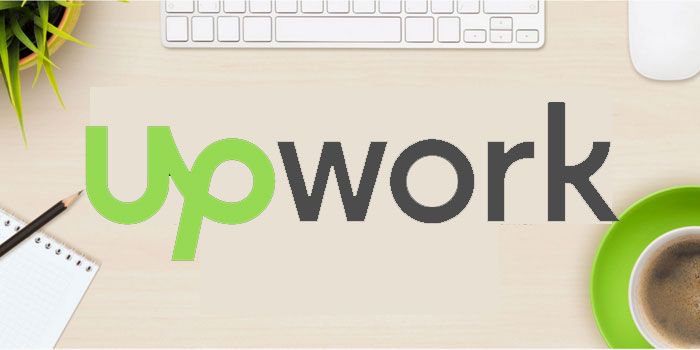 If you have been into online marketing in the last couple of years, it is hard to say you've never heard of UpWork. This freelancing website has carved a niche for itself in recent years. Today, an overwhelming number of internet marketers, website owners, businesses, and individuals use UpWork for one project or another. However, everyone who uses UpWork has a unique experience to share.
UpWork is one of the ways the world is becoming closer. Freelance websites such as UpWork is changing the way we work. Nowadays, you don't even need to be employed by a company before you can earn a living. This has also made it easier for people seeking for one service or another to get the most cost-efficient service. Take, for instance, freelance websites are known to have a pool of internet concentrated on one platform. Thus, you can easily compare these talents and choose the one that fits your requirements.
Like I already mentioned above, everyone who used UpWork has something to say. As an affiliate marketer, you may have the need to use this platform at some point. Today, you will learn everything you need to know about UpWork.
What is UpWork?
UpWork is a freelancing platform which is formerly known as Elance-oDesk. As a freelance market place, individuals and businesses from all over the world can come to this platform to hire a freelancer for tasks such as blog writing, audio, video, and website creation. You can also hire other talents in this platform.
UpWork has its headquarters in The Mountain View, California, United States. The platform which we now know as UpWork is as a result of the merger between two other freelance platforms known as Elance and oDesk in December 2013. Since the aforementioned freelance platforms merged to become UpWork, they have been growing very fast and now has a very large share of the freelance market industry.
The CEO of UpWork once boasted that UpWork is the "biggest freelance platform" in the world. According to the platform, they have over 12 million registered freelancers and more than 5 million registered clients. Furthermore, about 3 million jobs are posted annually on the platform with a worth of $1 billion annually.
What Jobs Can You Do or Find On UpWork?
UpWork has a huge collection of talents. Basically, you can find every talent you are looking for. Some of the most popular services on UpWork include:
Writing
Data Science and Analytics
Design and Creative
IT and Networking
Legal
Translation
Customer Service
Sales and Marketing
Accounting and Consulting
Admin Support
Engineering and Architecture
Web, Mobile & Software Development
How Does UpWork Work?
UpWork is created for two groups of people who include the buyers and the sellers. Depending on which group you belong to, you will experience UpWork in a whole different way.
UpWork For Buyers
If you just want to use UpWork to hire talents, then you can easily create an account on this platform. The process of using UpWork as a buyer is very simple.
Step 1: Create Your Account
Step 2: Post your job and receive proposals from freelancers
Step 3: Review the proposals and choose which freelancer you want to work with.
Step 4: Deposit money into the Freelancer's Escrow to kick start the work.
Step 5: Review your order and pay the freelancer once the job is done.
UpWork has so many features you will find very useful. You can choose a feature that allows you to only hire freelancers from a specific country. Take, for instance, you can hire freelancers only from the United States.
UpWork For Sellers
Freelancing platforms such as UpWork has made it possible to sell your talents to anyone anywhere. Before the internet, it is hard for someone in India to work for someone in the United States and get paid for his talent. Today, this has been made possible, thanks to the internet and freelancing platforms.
To use UpWork as a freelancer, follow the steps below:
Step 1: Create your UpWork account
Step 2: Set up your profile and choose the type of service you offer. You will also choose your hourly rate at this point. After setting up your profile, you will have to see if your account will be approved by UpWork. Once your account is approved, you can start bidding on various jobs posted on the platform.
Step 3: Submit your proposals. Once a client posts a job, you will need to submit your best proposal immediately to have a chance of landing the job.
Step 4: At this point, you will need to agree on a price with the buyer. You will decide whether you want to be paid hourly or at a fixed rate. You are completely free to choose the one that works best for you. You will also agree on the expected completion date of the project with the buyer.
Step 5: Submit your order and raise an invoice once the job is completed. The buyer will pay you from the money he already deposited into your Escrow. Remember to review your experience with the buyer.
How Do I Get Paid On UpWork?
UpWork has several payment methods for freelancers. How you get paid will depend on how you set up your account. Some of the UpWork payout methods include:
Direct Deposit
PayPal
Wire Transfer
Local Funds Transfer
Payoneer
Skrill
What I Like About UpWork? Pros
Some of the benefit of using UpWork include:
A lot of talents are available on the platform
Easy to find freelancers
Get a good number of buyers looking for freelancer services
Efficient customer support
It is worldwide
Ability to earn full-time
What I Don't Like About UpWork? Cons
It takes time to start earning
Horrible clients
Too competitive
Is UpWork a Scam?
No. UpWork is a very legitimate freelancing platform. You will receive your earnings once you have completed the jobs offered to you on the platform. However, it is important to mention that some people use UpWork to scam desperate freelancers. Never accept to do free jobs on UpWork. Some clients on UpWork use these tactics to get free jobs from freelancers.
Is There A Better Way To Earn Money Online?
Freelancing is a great opportunity to earn money online. If you have the right talent, you can be making a lot of money as a freelancer. The only problem with freelancing is that it may take some time to start seeing significant earning. Additionally, you need to work before you earn. There is no passive income as a freelancer.
However, with affiliate marketing, you can earn passive income from jobs you do one-time. Affiliate Marketing is no doubt, the best way to make money online. Fortunately, you don't have to struggle to master affiliate marketing with top courses such as Wealthy Affiliate. With this program, you can create your affiliate marketing business within a few days and start making passive income with just a few hours of work per week. If you sign up today, I will personally coach you in affiliate marketing until you start making a significant income.