The first time I heard the name "Money Sucking Website System" the question that came to my mind was: Whose money is gonna get sucked? Mine or some other clueless guys out there? On a serious note, it takes some balls to name a program "Money Sucking Website System".
Whatever their reason was for coming up with such a name, I wasn't impressed. But that doesn't mean I will be biased doing this Money Sucking Website review.
If you have been visiting my website, you will know by now that I'm extremely honest whenever I'm reviewing any money-making program. My approach to this review won't be different from other reviews on my site.
That said; I want to know how true is it that you can make $500 per day when you get this program called Money Sucking Website System.
You don't need to be a genius to know that there are a lot of claims flying on the internet. Nowadays, most people make big bold earning claims just to deceive clueless people and scam them out of their hard-earned money.
If you are reading this review of Money Sucking Website System, you made a great choice. You are probably shocked by the claim that you can make $500 per day and you are here to find out if they are legit or just another scam.
Well! Keeping on reading to learn everything you need to know about Money Sucking Website System in this unbiased review.
Name: Money Sucking Website System (MSWS)
Website: mswsystem.com
Owner: Unknown
Price: $47 + hidden costs
Recommended: No
Overall Rating: 1 out of 10
What is Money Sucking Website System?
Money Sucking Website System is a program that claims you can make $500 per day. According to the owners of this program (who are either hidden or are aliens by the way), all you need to do is click a button after watching few videos and you will start earning a big money every day.
The only catch is that you have to pay just $47 to get access to this information that will supposedly bring $500 every day to your bank account.
Isn't this awesome? Not so fast! My first impression of this program is that it is a scam. On any day, I usually have my reservation about programs that make such big promises.
But you know what they said about judging books by their covers? So I'm going to give Money Sucking Website System a fair chance by going through it before making my conclusion.
Here is something to ponder: It took me more than 2 weeks to make my first $10 online when I was getting started. That was almost 5 years ago when making money online was relatively easy.
But here is a program claiming you can make $500/per day with just $47 investment. There is no denying I'm too curious to know the kind of magic these guys want to ditch out.
Continue reading to learn if Money Sucking System is a scam or legit.
How Does Money Sucking System Work?
Here is where it gets more interesting. To be honest with you, I wanted to avoid writing this section. No, not because I'm lazy but because I initially don't have a clue as to how this program works because these people don't want you to know. They failed to tell us how exactly we are going to make such $500 per day.
I mean, who does that? No one with nothing to hide will keep how a program works from the potential buyers. You can't just come and tell me that I can earn $500 per day when I give you $47 and ask me to follow you with a blind faith. It doesn't take a genius to read the handwriting on the wall.
Like I mentioned above, this program doesn't reveal how it works. I have seen this modus operandi thousands of time before and they all ended up being a scam. They are looking for gullible people and will dangle "Easy Money & No Work" over your head until you hand over your money to them.
They will keep on ripping off as many people as possible until they get too many bad reviews. Once they have too many bad reviews, they will shut down and come back again under a different name.
Talking about a different name, you might like to know that Money Sucking Website System is a scam previously sold as "FB Bonanza". When the program shut down after people like us exposed it, they went back to their hole and repackaged the program as "Money Sucking Website System" with even bolder claims. Certainly, these guys are getting more desperate and daring every day.
There are a lot of red flags that showed this program is a scam. This is one of those programs that will continue asking for money from you. They will try to suck as much as they can from you before you realize what you have gotten yourself into. Some of these red flags include:
Red Flags
Ridiculous Income Claims
$500 per day doing nothing? Don't get me wrong, this is possible but not for newbies and certainly not for newbies that are only willing to make just $47 investment.
What is more ridiculous is that they said all you need is click a button and you will start making $500 every day. When pressed further to reveal how the program works, they claimed they don't want to make it public to avoid falling into bad hands.
Really? You will be really gullible to fall for this cheap scam.
Fake Testimonies
These guys are too lazy. I have seen people bought fake testimonies but they at least have the decency to pay real actors instead of buying their testimonies from voice-over artists on Fiverr who have done similar jobs in the past.
Every single person in their testimonial video is a seller on Fiverr. They got paid to offer their services as an artist and have nothing to do with the program.
No Owner
Who creates a program that puts $500 into people's bank account every day and refuses to let the world know who he is? It is only when you don't want people to know who you are that you hide after creating a program. This is very similar to so many scams I have exposed on my website.
Their method is either to hide their name or make use of a fake name and fake picture. In this case, they kept their name hidden because they know this will soon fail and they will come back and repackage the program under a new name.
Is Money Sucking Website System (MSW System) A Scam?
Yes, yes, and yes. Money Sucking Website System is a cheap scam. If you buy this program, you will lose your money without gaining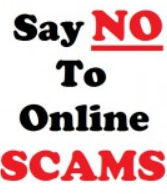 anything. I will recommend that you stay away completely and totally from this program and other programs like this one. If you end up buying it, the only person whose money is going to be sucked is yours.
Their claims are ridiculous and everything on their sales page are lies. If you had already bought the course, ask for a refund ASAP. Although, I doubt you will get back your money since there is no one to ask for a refund.
Is There Any Other Alternative?
Yes, fortunately, there are many ways you can genuinely make money online. However, these methods only work if you are ready to put in some effort. You can't just click a button and earn money, but you if you are ready to work for few hours per day, you can build an online business that will pay you six-figures with hard work over time.
One program that will certainly teach you how to build a successful business is called "Wealthy Affiliate". This is a program many people have used and experienced success like myself. I guarantee you will learn exactly what it takes to build a passive income online. You can go here to check out WealthyAffiliat's FREE Starter Membership.
Thank's for visiting my Money Sucking Website System Review. If you have any questions please just leave them in the comments section below.
To your success,
Kirk