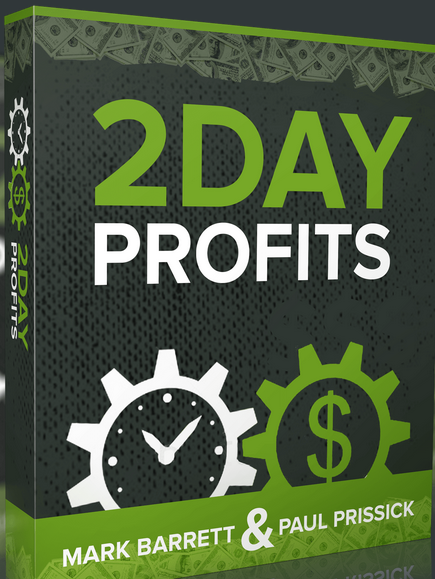 My 2 Day Profits Review
Product: 2 Day Profits
Website: http://2dayprofits.com/
Price: $2 + Upsells up to $197
Owners: Paul Prissick and Mark Barrett
Overall Rating: 5/10
My Top Rated Program To Make Money Online: WealthyAffiliate/FreeStarterMembership

If you stumble on an opportunity that promises to help you make as much as $586 no matter your level of experience, it is always a good idea to ask questions. Certainly, this claim by 2-Day Profits caught my attention and drove me into finding out how exactly the author intends to help me make $586.
Why? I have seen similar claims in the past. I have seen so many so-called gurus give newbies false hope only to take their money and leave them to their fate. In fact, this is one of the reasons why I created this affiliate marketing website. I want to help newbies avoid losing their money to easy scams online. Alright, let's get back to 2-Day Profit review.
What is 2-Day Profits?
2-Day Profits is a step by step training that teaches you how you can make money online promoting CPA offers especially a platform known as Yoonla. This tutorial is developed by Paul Prissick and Mark Barret.
According to Mark, this brand new method doesn't require any experience. All you need is follow the steps recommended in the training and you will be on your way to making as much as $500 every day. The authors claimed that the methods in the program are one of the easiest methods to make money online.
They made a big claim that you can earn as much as $500 per day. Indeed, this is a bold claim considering that many people that will buy this program have no experience whatsoever. It is pretty hard to make that amount of money online when you don't have any experience in internet marketing.
How Does 2-Day Profit Work?
I went through this program, I found the steps recommended here all too familiar. This may be because I have been into affiliate marketing for long and I practically know all the steps recommended in the program. They don't work exactly as easy as Mark and Paul his partner made them sound.
Once you start the course, Mark will introduce you to a digital platform called Yoonla. This website acts as a CPA network that provides you tools and knowledge you need to succeed as a digital marketer. Yoonla is free to join. If you invite someone that joins Yoonla, you will make between $2 to $5 for everyone that joins through your affiliate link.
You will also get paid 60% commission when your affiliates upgrade their account within the system. Yoonla practically forces you to upgrade to too many products you may not need such as autoresponder, domain name, and website hosting. You make money whenever your affiliate decides to upgrade within the system.
What Happens When Someone Doesn't Upgrade? Well, the good news is that you will still make between $2 and $5 from every free sign up.
How Can You Get Sign Ups?
Mark and Paul recommended both free and paid methods you can use to drive traffic to your affiliate link. In most cases, free traffic doesn't work that well unless you have a realy huge social media following. Another traffic method taught in this program is a method known as buying "Solo ads". It means paying people with a large email list to send traffic to your offer.
Solo ads are a decent way to drive traffic. However, it can easily lead both ways (loss or profit). To get a good result, you have to know someone that sells quality and targeted Tier-1 and Tier-2 traffic and pay them good money to drive traffic to your affiliate link. This means, apart from paying for the program, you still have to invest good money to see the result.
Problem With 2-Day Profit?
The big problem here is that the course is focused on teaching you to promote Yoonla. You can join Yoonla for free but you won't make a dime until you succumb to some of their numerous upgrades which will cost you up to additional $100 (excluding money to drive traffic).
Yoonla will force you to buy a new domain name and hosting even if you have one already. They will also sell autoresponder and other products like LeadPages to you. So while it may look like this program is cheap, you will be spending a lot of money.
Moreover, links in the program belong to Mark and Paul. So you will still be feeding their account each time you upgrade. The authors taught traffic method, you certainly need to invest between $100 and $1000 into solo ads if you are hoping to see a good result with these methods.
Another big problem is that there are thousands of people promoting the same program using the same email sequence and squeeze pages. It easily gets saturated and there goes your profit.
Pros
The lessons are easy to follow
You can make money with the method
There is a 30-day money back guarantee
Cons
You are forced to upgrade to several products
You still need to pay a lot for traffic
You will have to buy 3 upsells
Is 2-Day Profit Scam?
2-Day Profit is not a scam. But it is certainly not as easy as the authors make it sound. You are not going to earn anywhere near $586 promised by authors without a significant investment.
Would I Recommend 2-Day Profit?
A lot of established affiliate marketers made big money with this product – Yoonla, recommended in 2-Day Profit. This is because these guys already have an established traffic source and know exactly what they are doing.
While this may seem easy to established affiliate marketers, I certainly don't see complete newbies with not a lot of experience replicating the same success.
Top affiliate marketers, including myself, have used a program called Wealthy Affiliate to learn how to make money online the right way. This program has been helping people from all around the world since 2005 to build their business.
Would you like to know more about this program? You can check out my review of it right here if you like.

Please if you have any questions just leave them in the comment section below or get in touch with me via my profile page inside of Wealthy Affiliate.
Have a great day,
Kirk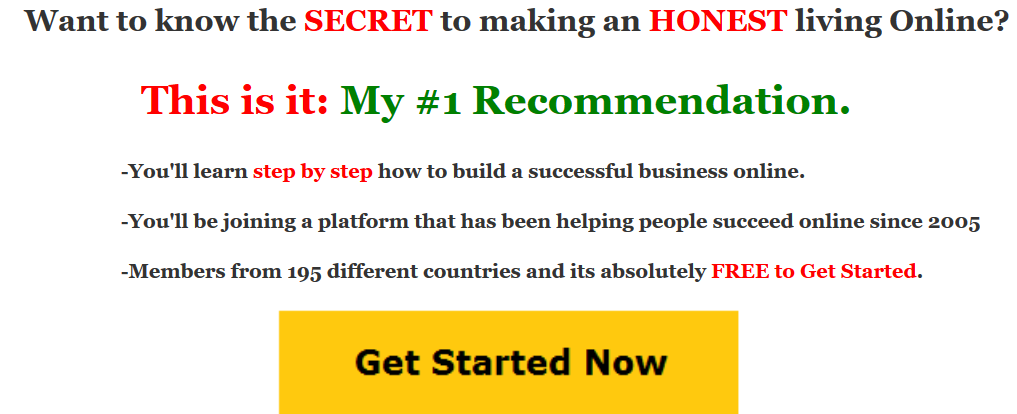 PS, Here is a video review of 2 Day Profits with a completely different view from mine. Obviously you will see that he is a promoter of the program.