Is ClipClaps legit? This is a question that I've received multiple times from my blog readers in the last couple of months. ClipClaps App claims you can earn money just by using the app. To be honest, they are not the first company to make such a claim.
In fact, if you go through my blog, you will see other Apps with similar claims that I've debunked in the past. Most of them ceased operation after I exposed their scam on my blog.
No doubt, ClipClaps App is the latest of these apps that claim to pay users. I'm not surprised that it is receiving tons of attention. In my experience, most people usually jump into such new "shiny" opportunities without making research.
It is also possible that you've read reviews that claim ClipClaps is the best way to make money online. It is important to mention at this point that some of these reviews are "sponsored post". It could also be that the person behind the blog review is a member of ClipClaps who is looking to get new members through his affiliate link.
It really doesn't matter what you believe about this new app called ClipClaps, this honest and unbiased review will show you everything you need to know about ClipClaps. Keep on reading to know more.
Name: ClipClaps
Type: Get-Paid-To App
Website: www.clipclaps.com
Cost: Free
Owner: Unknown
Recommended: No

What is ClipClaps App?
ClipClaps is an app launched on the iOS platform. The app can only be downloaded from the App Store and recently on Google Play Store. It is an entertainment app that claims you can earn passive income online just by watching various short clips on the app as well as interacting with other users.
ClipClaps claims they have the funniest videos on their platform. You can watch these videos for free. The app is also free to download. According to them, you earn coins while using the app, you can then redeem these coins for real money and get paid through PayPal. ClipClaps is created by a company known as Grand Channel Entertainment Limited. The company seemed to be incorporated on 16th May 2017 in the United Kingdom. The address listed was Cardiff, CF14 8LH. However, while digging deeper, I discovered that the company was dissolved on February 12, 2019.
The company that created ClipClaps is also the same company behind a similar app known as Channel3. Just like ClipClaps, Channel3 allows you to upload your videos so that you and your friends can watch them later. By all means, it looks like the company is trying to replicate what is already available on YouTube, Instagram, Facebook, and TikTok.
How Does ClipClaps App Work?
If you have been consistent on my blog, you would know that I will never conclude this review of ClipClaps without giving you the entire details of how the app work. By digging deep into this aspect of the app, I was able to uncover lots of flaws, ugly truths, as well as unfounded claims. I will tell you more about this in the next section. In this section, you will learn exactly how this app works.
Like I've already mentioned above, this is an app designed to be used on mobile-only just like Instagram. Thus, you certainly need a smartphone that runs on the iOS device or Android device. You can then go to AppStore or PlayStore, download, and install this app on your smartphone. Note that you need to be at least 17 years before you can be able to download and use the app.
After downloading the app, it takes a while to set it up. During the installation process, it will ask for permission to access other apps such as your microphone, contacts, and more. You should be careful about the level of permission you grant this app during the installation phase. After installation, you can now begin to "earn money" by during tasks on the platform. You'll earn what they call "Clapcoins" for each task you complete. You can then convert these coins into real money and withdraw it through PayPal. At least, that's what they claimed.
Some of the tasks you can do on ClipClaps to earn money include:
Watch Videos: This is the main purpose of this app. They bring various types of videos you can watch. This means that you need Wi-Fi access to be able to watch unlimited videos on the platform. ClipClaps claim that you will watch the latest trending videos on their platform. However, most of the videos here have already trended on YouTube and Instagram. Thus, the contents are not as new as they claimed.
These videos are heavily monetized with so many ads. Thus, get ready to be interrupted with pop-up ads as you watch the videos.
Read New Events: ClipClaps claim you can check top new stories on their platform and make money from doing so. Nevertheless, there isn't much news on the platform. Most companies/people don't know about ClipClaps and therefore do not have an account on the platform to share breaking news.
Join Challenges: The company occasionally do so many challenges. This could be uploading videos and the person with the best video receive more Clapcoins. Nevertheless, they didn't mention how they evaluate who wins the prize.
Referral: ClipClaps has a referral system. Your earning increase when you invite others to sign up on the platform and use the app.
Getting Paid on ClipClaps:
Like I mentioned above, you earn Clapcoins when you complete tasks on the platform. 5,000,000 million Clapcoins worth $5. This means you need to earn at least 5 million Clapcoins to earn $5. The payout threshold is $10 which is 10 million Clapcoins. When you initiate a payment, you will be charged $0.25 and then eventually receive $9.75 in your PayPal account.
Ugly Truth About ClipClaps App You Need To Know
1. Lacks Transparency
This website lacks transparency. You don't have complete information about how the app works. You have to figure it out by yourself. The company doesn't mention how much every task worth. Thus, you won't know how much you will earn until you have finished the task.
2. Unknown Owner
Despite the claim that this app is owned by a company called "Grand Channel Entertainment Limited", the company still remains a mystery. It is supposed to be a UK-based company. However, when you search for the company, you will discover that it was dissolved in 2019. This means that the company does not exist anymore. You have no one to hold responsible when something goes wrong.
3. Non-Payout Complaints
Most users of this platform complained of not receiving a payout in their PayPal account after initiating a withdrawal. The company claimed the problem has been resolved. Yet, most people are still having this problem. It seems like a deliberate attempt by the company to avoid paying its users for their hard work.
4. Data Safety Issues
Based on my experience, companies such as ClipClaps that allow users to sign up for free usually sell the users' data to third-party companies. You don't know where your data will end up. If you want to sign up with this company, I will recommend you make use of fake data.


Is ClipClaps Legit or a Scam?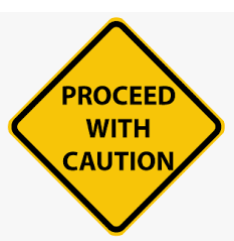 ClipClaps App is not a legit app. However, I will not call it a scam at this point. I'm still monitoring this app and I will update this review in due time. In the meantime, watching videos on apps is one of the worst ways to earn money online.
If you are really serious about earning passive income online, I will recommend you learn about affiliate marketing and change your life.
Alternative Genuine Business You Can Start Today
Stop wasting your time on pyramid schemes and other "easy" business that do not work. Those businesses exist only to give you false hope and take your hard-earned money. Listen! If you want to make money online, you have to be ready to put in some work. If you can work on your business for at least 2 hours per day, I guarantee that you can build a sustainable passive income that will replace your job soon.
Heard of Affiliate Marketing?
One way to start is affiliate marketing. Anyone can start affiliate marketing from the comfort of his/her bedroom. All you need is determination and the ability to work on your business consistently for at least the first 3 to 5 months. If you can sustain your business during this period, then there is a huge chance that you will succeed.
To make it easier for you, I recommend that you check out this program called "Wealthy Affiliate" that I used to build my own business. Tons of other successful online marketers like me also used Wealthy Affiliate to learn and master affiliate marketing. And guess what? You can get started for FREE.