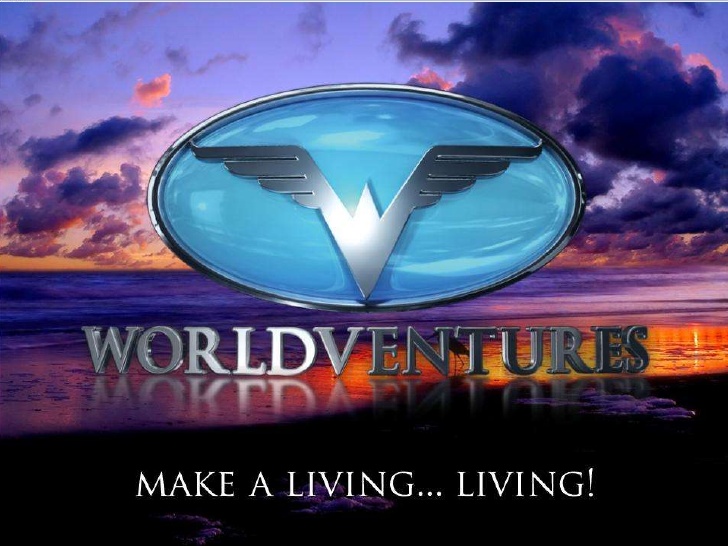 First let me thank you for visiting my WorldVentures MLM Review.
Wait a minute! – Did someone promise you that you can tour the world for free when you join this platform known as WorldVentures? Here is the truth, you are likely being recruited into a business where you will lose your money and time. In the last couple of years, there have been several horror stories from former members of this platform. After several requests, I decided to do this review of WorldVentures so you can know exactly who they are, what they do, and whether they are legit or scam.
WorldVentures claim to help you earn money while you are vacationing for free. Why? They claimed it is because traveling is an essential part of life. Thus, they want you to enjoy a "Dream Trip" which they will pay for. The company went ahead to claim they have thousands of members in most countries. Perhaps, what they are not quick to tell you is how the business actually works and this is what I intend to reveal to you today in this review of WorldVentures. Thus, if someone has asked you to sign up for this business, tell them to wait until you finish reading this review. 
As always, I will ensure that this review is honest and unbiased. I encourage you to read until the end so you won't miss anything about this company. Keep on reading to learn more.
Name: WorldVentures
Type: MLM
Founder: Unknown
Top Leaders" Wayne Nugent, Mike Azcue, Dan Stammen, Josh Paine, Eddie Head
Cost: $99.99 Plus $24.99/month
Rating: 2/10

What is WorldVentures?
WorldVentures is a multi-level-marketing platform that attracts members with a promise of a free world tour. World Venture sells travel services and membership of discount vacation clubs. On its website, WorldVentures states that it offers the "world's biggest, best and most awarded group vacation lifestyle membership, DreamTrips, inspiring travelers all over the planet since 2005, with hundreds of thousands of members in over 40 countries". This claim is unverified. In fact, most people who I talked with claimed they have not heard of WorldVentures. Those who are already members said they are yet to enjoy any of these aforementioned benefits.
The platform also claims to have over 500,000+ members. However, I discovered it is possible to create an account without becoming a member of the platform. This means that they counted both active and non-active accounts as members. 
Who is the Founder of WorldVentures?
WorldVentures was founded in 2005 by Mike Azcue and Wayne Nugent – both of them still work with the company as Chief Visionary Officer and Former CEO respectively. The year 2005 was a golden year for the company. This is mainly because the internet was still young at this point and it was very easy to lure people into pyramid schemes. However, between 2006 and 2009, the company went through various lawsuits that almost tear the company down.
The company barely survived but went ahead to make as much money as $90 million between 2006 and 2009. Their growth seems to become stunted after this period. In 2014, WorldVentures was sued by the Norwegian government and shut down for being a pyramid scheme. In the United States where it has its headquarters, the company faced multiple lawsuits by top-earners on the platform who alleged that the company terminated their contract so as to push more money to executives. Since its founding, WorldVentures has faced so multiple lawsuits and still face many of them today.
How Does WorldVentures Work?
In this review of WorldVentures, it is important that you learn how it works. To become a member of WorldVentures, you will need to pay almost $100 one-time and then about $25 every month for every month you remain a member on this platform. Most people join WorldVentures intending to find great deals on vacation. However, these people end up being disappointed. People are attracted to World Ventures because they want to travel the world, so the most popular products are trips.
WorldVentures lure people in with a promise of finding great deals on hotels, day trips, cruises, and car rentals via the company they partnered with. In fact, they also have another website called DreamTrips.com where you can exchange your WorldVentures point. When you join the platform as a new member, you are expected to gather points and then exchange them for these deals.
Surprisingly, you pay a monthly fee but you cannot be able to access any of these offers until at least 12 months. This means you need to pay 12 months subscription fee before you can get access to any of these deals. Most of the deals such as flight, cruise, and car rentals are only available at a specific time and place. You cannot change it. If you miss it, you will need to wait again. 
When you join this platform, your job is to recruit others and sell them the packages available on this platform. What you get in return are points that you can redeem for holiday deals. Each member you recruit will need to pay an initial $99.99 signup fee. The member can also choose to go for Gold membership which costs $199.99 or Platinum membership which costs $299.99. Respectively, if you are a normal member, you pay $24.99/month, Gold members pay $49.99/month while Platinum members pay $99/month. You will get more points if you recruit people who are willing to go for a higher subscription package.
Ugly Truth About WorldVentures
Major Product is Membership
As you can see from the review of WorldVentures modus operandi above, the major product of this company is membership subscription. When you become a member of this network, your job is to find others who want cheap deals on travels to join the network. Interestingly, if you are looking for cheap deals here, you will end up paying more money. This is because you will need to pay a monthly fee for over 1 year before you can qualify for their deals. Besides, their deals are only valid for few locations which might not interest you. 
It is Multi-Level-Marketing
WorldVentures may have been around for a long time, but it is still an MLM-platform. This means that only the people at the top are actually making money. This business model forces you to focus your effort on recruiting others into the platform. Simply put, you are using your effort and money to build another person's business. You can instead focus on building your own business such as an affiliate business. 
It Faces Too Many Lawsuits
WorldVentures is facing so many lawsuits. At some point, the United States law government sued it for operating a pyramid scheme. The Norwegian government has already outlawed it because it is a pyramid scheme. Recently, the top members on the platform collectively sued the company because of some illegal practices. The owners are also facing tax-evasion lawsuits. Certainly, they have too much to deal with when it comes to the legality of the company's operation. You wouldn't want to associate yourself with such a company. According to a Wikipedia article, a pyramid scheme is very risky and can lead to significant loss of investment.
Too Many Negative Members' Complaints
Almost every member of this platform has a negative complaint against the platform. You will hardly find someone with a good thing to say about the company. Anyone singing praises of the company is just looking to recruit you. Most members complained of not getting any travel deal despite paying the subscription fee for over 2 years. Whether you are looking for a way to make money or get cheap travel deals, you wouldn't want to experience what most members here experienced on this platform.
Is WorldVentures a Scam?
WorldVentures is actually not a scam. The company is designed in such a way to make it look great but I do not believe it is legit. First, it is based on the MLM business model. There is no way I would promote such a business model because it doesn't benefit the ordinary man. Once you are sucked in, it becomes almost impossible to get out. You may end up paying so many monthly subscription fees before you realize your mistake. I would not recommend this platform. Instead, I would recommend you think of building your own online business from the scratch. It is actually easier than you think. Check out my Number 1 recommended online business below.